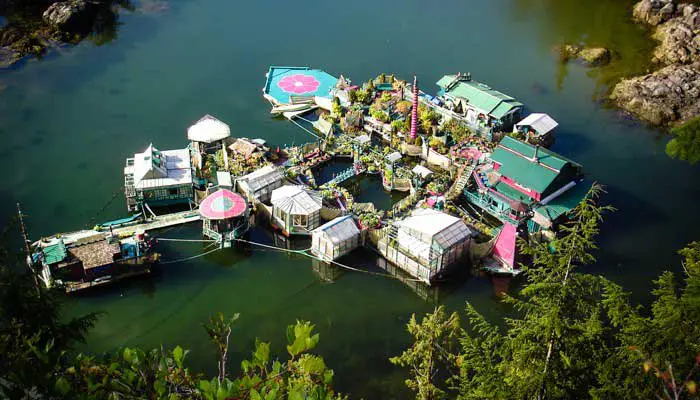 All over the world people are adopting sounder lifestyles. Zero-waste, Buy Nothing, living moneyless, living in tiny urban homes, and many other trends are all adding to the shift towards a less outrageous culture.
Canadian Catherine King and Wayne Adams play their part by living self-sufficiently on a self-built floating island tucked away in a small bay in the remote wilderness of Canada. Their utopia, floating off the coast of Vancouver, consists of 12 interconnected platforms that harbor their home, art gallery, dance studio, 5 greenhouses, and lighthouse.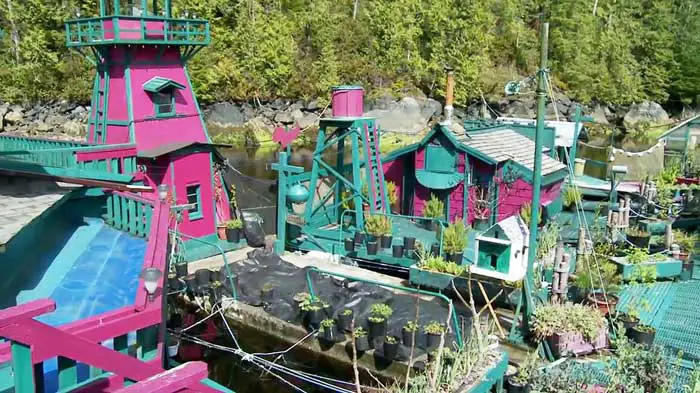 It took the couple more than 20 years to build their own paradise. Amidst nature, in a lively ecosystem the human habitants share their surroundings with wolves, deer, a vast array of coastal birds and otters that gnaw their foundations. After their 14 solar panels broke down the couple switched to a generator for their electric power needs.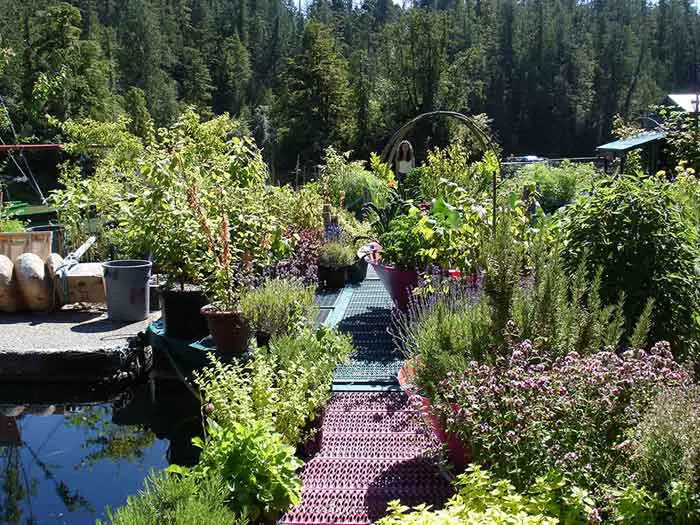 There's half an acre of land allocated for growing edible crops on the self-made fortress. Water is harvested from a nearby waterfall during the summer and from rainwater during the winter. A hen house was also part of the isolated homestead but predatory sea animals visiting their island made it impossible to sustain the lifestock part of their ´farm´.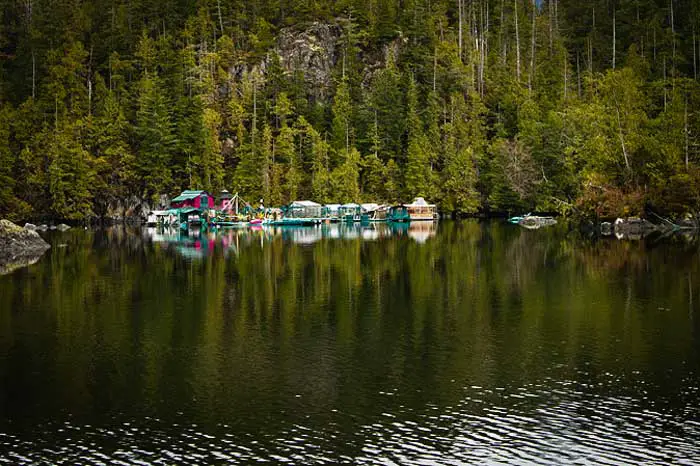 Their idyllic spot, aptly named Freedom Cove isv half an hour by boat off the coast of Tofino, British Columbia.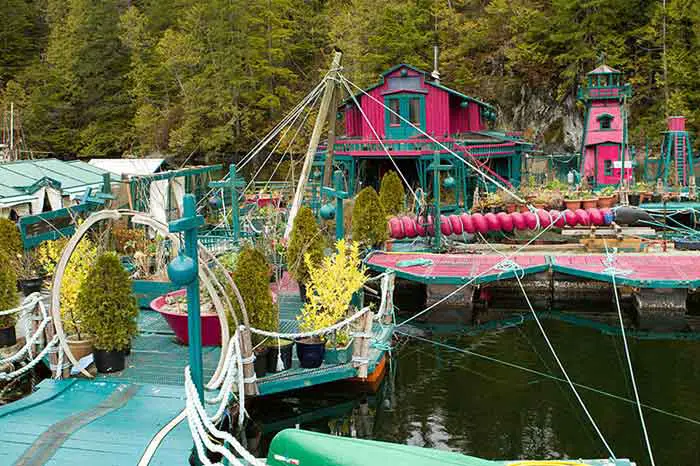 Happen to be on Vancouver Island near Tofino? Make sure to take a charter tour or sea kayaking tour to visit this amazing floating fortresss. Wayne Adams and Katherine King welcome visitors to learn about what they have learned during their 20 year enterprise of self-sufficiency. More info about visiting at Tofino Wildlife Cruises.
Would you live on an island like this to help you shake off the zombie-like existence? Or would you prefer living in an RV, live in a tiny mobile home perhaps?
Sources:  browningpass.com, vanguarddivers.com