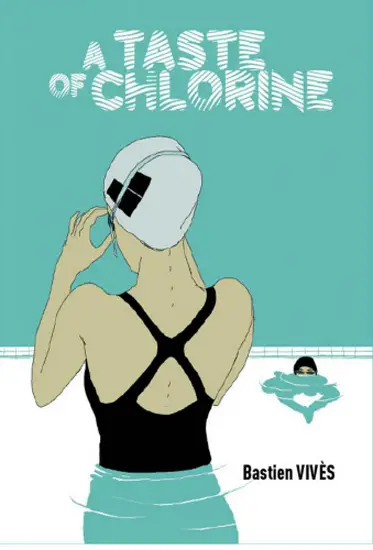 About 75% of the US and a large part of the world's water supply is chlorinated. Which is a good thing. Or actually, to put it more precisely, it's a necessary evil.
The chlorination degree differs considerably, depending mainly on the water source and the contaminants.
Its advantages indisputably outweigh its downsides. Studies show it's not entirely safe but the health risks are minimal when compared to the benefits of this tap water treatment.
Fact is that since the early 1900's the process of filtration and chlorination allowed the tap water companies to remove many disease-causing bacteria from our water. (In the US the first continual use of chlorine in water treatment at the stockyards of Chicago ended the spread of typhoid.)
These pathogenic organisms threatened human health and as a result we don't die anymore from dysentery, typhoid fever, cholera, and hepatitis A. Subsequently, it has increased our average life expectancy considerably and is therefore called a major public health achievement.
There are however some buts and ifs. And I'm not talking about the fact that chlorinated tap water tastes like taking a sip from a swimming pool.
The Boundaries of Water Chlorination
However, the addition of this desinfectant does not mean we can speak of purification. It is estimated that millions of organisms still inhabit every quart of tap water.
On top of that there's the matter of chlorine and its byproducts. Altough the practice of routinely treating drinking water with chlorine is necessary and desirable it is not exclusively beneficial.
Which Dangers Lurk in Chlorinated Water?
In 1974 chlorination disinfection by-products (DBPs) such as chloroform were discovered in tap water. These by-products are an inevitable result of the water purification process but have been shown to have carcinogenic effects.
DBPs occur when disinfectants react with naturally present organic matter such as iodide and bromide. Specific types of these byproducts are so called trihalomethanes and haloacetic acids.
Potential health risks of DBPs include bladder cancer and reproductive and developmental effects.
One study links chlorination of humic water as a potential cause of birth defects (2) and a Taiwanese limited study suggests "a positive association between consumption of chlorinating drinking water and cancer of the rectum, lung, bladder, and kidney." (3)
Should we be really worried?
Well, I think it's wise not to believe the scaremongering you will find a vast amount of websites. You may read that chlorine is a highly reactive chemical that's poisonous in its pure state. Which, on it's face, is true.
It's also true that it increases the risk of bladder and rectal cancer as some research indicates. But we should not lose sight of perspective here. Let's examine how big these risks actually are.
Cancer Risks Due To Water Chlorination
Meta-analyses, large studies that pool results of many smaller ones are often the most reliable method when it comes to drawing research based conclusions. An analysis by researchers at Harvard University and the Medical College of Wisconsin published in The American Journal of Public Health shows there are slightly higher rates of the two cancers. Their findings indicate this has to to with  the amount of byproducts produced by chlorinated water.
The study shows the risk of cancer from chlorinated water is small. The NY Times also speaks of a "tiny cancer risk".
Some studies have found byproducts of chlorination associated with a slight increase in cancer risk, but the findings are disputed by major health organizations
In absolute numbers, 4,200 cases of bladder cancer in the United States each year. At that time (the study was done in 1992) there were 47,000 cases of bladder cancer diagnosed in the United States each year.
This may seem like a lot but when we do a quick calculation we'll see that 0,13% of the population is diagnosed with bladder cancer. The increase due to tap water chlorination leads to a 0,146% of the Americans getting this diagnose.
Another relevant aspect, this meta-analysis was done in the 1970's, when higher chlorine levels were permitted.
The US Environmental Protection Agency has estimated the attributable risk of bladder cancer attributable to drinking water containing relatively high levels of CBPs to be 17%. Other sources mention 21% vs 38% higher risks.
Short Term vs Long Term Exposure To Disinfectant Byproducts
As always study outcomes contradict each other. Some toxicity studies for example show that chlorine or its breakdown products do not cause cancer. In one report, 150 people drank water with chlorine concentrations of 50 mg/L, with no reported adverse health effects.
Another study of military personnel, who often drink water with chlorine concentrations greater than 32 mg/L for extended periods, showed no side effects. (4)
The crux here is, these are short term observations. Long term exposure to chlorine by-products does seem to involve some public health risks.
Considering most trustworthy sources we can conclude that the reduction of mortality due to waterborne diseases outweighs theorethical cancer risks. Especially since these risks are minor.
This view is backed by the American Academy of Microbiology:
"It is important to point out that there is no direct or conclusive evidence that disinfection byproducts affect human health in the concentrations found in drinking water."
Most Experts Agree On Necessity Improvement
There is an urgent need to resolve this and to consider actions based on the body of evidence which, at a minimum, suggests that lowering of CBP levels would prevent a significant fraction of bladder cancers.
In fact, given the widespread and prolonged exposure to CBPs and the epidemiologic evidence of associations with several cancer sites, future research may establish CBPs as the most important environmental carcinogens in terms of the number of attributable cancers per year.
Should Drinking Water Chlorination Be Stopped?
Of course every death caused by something we expect to be safe, our drinking water, is one too many but there are no valid alternative water treatments available. To stop chlorinating our drinking water is not an option as became clear in Latin America two decades ago.
The importance of protection against dangerous waterborne diseases was demonstrated in Peru in 1991 when inadequate drinking water disinfection led to a five-year epidemic of cholera. The epidemic spread to 19 other countries, causing 12,000 deaths and more than one million illnesses.
How could this happen? Well, there was misunderstanding on the health risks of byproducts of chlorination. Because these risks were thought to be much higher than they actually are many communities and municipalities in Latin America decided to abandon chlorination.
Rather than being abated by increased use of chlorination, the waterborne transmission of cholera was actually aided because of worries about chlorination byproducts. (Otterstetter and Craun, 1997).
To avoid further misunderstanding, the EPA responded with an official statement:
Weighing the known benefits of disinfection as evidenced by decreased waterborne disease outbreaks, with a theoretical excess cancer risk, EPA strongly endorses disinfection of drinking water to control microorganisms.
Future vulnerabilities and dangers of tap water chlorination
Just as an increasing number of bacteria is becoming resistant to antibiotics such are certain microbial pathogens, such as Cryptosporidium, becoming resistant to traditional disinfection practices.
According to the NY Times more microorganisms such as methylobacteria, sphingomonads, mycobacteria, survive chlorine-based treatment. Experts fear that chlorination will result in the growth of resistant and sometimes harmful microorganisms, including Legionella.
Nicholas Ashbolt, a microbiologist at the University of New South Wales in Sydney, Australia, says pathogens exist at greater concentrations in water supply systems with more chlorine, not less, and especially with another chlorine-based treatment chloramine. He also referred to water systems as a "hot spot" for the emergence of antibiotic-resistant microorganisms.
Alternatives
Because recent studies suggest that by-products in chlorinated water can lead to an increase in certain cancers some people stress the need to use a drinking water treatment alternative. But these often aren't safer. Ozonation for example is known to produce carcinogens in some circumstances too.
Maybe water companies could consider completely other types of  tap water infrastructures for the future.
In Berlin, Germany, for example they have a water supply system that works without disinfection. (7)The Germans use resource protection measures, filter backwashing, and pipe system maintenance in observance of the relevant technical rules to ensure that the quality of Berlin's drinking water meets stringent hygiene requirements without chlorination.
Considered that budgets in the US are shrinking and costs are rising such fresh approaches could be worth exploring.
What Does Chlorine Actually Do?
As a germicide it reduces levels of disease-causing microorganisms to almost zero.
It improves taste and scent of water by oxidation of many substances that naturally occur in water. This process removes algae, hydrogen sulfide (which has a rotten egg odor, and decaying vegetation.
Biological growth restriction by killing off molds, algae, and slime bacteria that commonly grow in water supply reservoirs, water storage tanks, and pipes.
How To Reduce CBP's In Your Tap Water
Since we are exposed to chlorination byproducts for long time periods taking action is desirable.
The water may be filtered and treated at the plant, but by the time it's gotten all the way to your house, it may not be that clean, what with possible backflow from other consumers, old, dirty pipes etc.
Boiling water will remove chlorine but will only filter some byproducts.
Trihalomethane concentrations were reduced in both chloraminated (74-98%) and chlorinated (64-98%) water upon boiling. Boiling chloraminated water for 1 min reduced chloroform concentration by 75%. Chloroform was reduced by only 34% in chlorinated water after a 1 minute boil.
A Brita Filter will also remove chlorine (it's activated carbon inside). Actually the best filters to remove DBPs are quality carbon block filters. The EPA also refers to these as the best option for removing chemicals, herbicides, pesticides, bacteria, VOC's, fluoride (with filter attachment), heavy metals, nitrate, nitrites and parasites. Read more about which water filter is best here.
Are you prepared?
Some people even like to have a
chlorine filter on their shower
. It will probably make your hair softer though. Dr. Oz says the best thing you can do for your hair costs less than 9 cents a day.
"Get a charcoal filter and put it in your showerhead,"
he says. "
When chlorine is present in the water in your shower, it can dry you up a lot. A filter is an easy fix."
Drinking water day in day out or bathing in it are two different things. Swimming pool water has much higher chlorine concentrations (5 to 10 parts per million) than tap water (1 part per million)  yet drinking it may be more hazardous in the long run.
Personally, I'm aware of the benefits of filtering my drinking water on CPBs and public awareness is growing that chlorine use should be thoroughly analyzed and if possible scaled down.
What do you think about tap water chlorination?