I may get commissions for purchases made through links in this post.
Hammocks take relaxation and sleeping well to a whole new level. Increasing awareness makes that hammocks and all kinds of spin-offs are storming the world. And that's about time. Considering their blazing benefits.
People are increasingly replacing their bed for a hammock. 2016's 'hammocking' craze still hasn't worn off, and because of the hammock's popularity, new models and variations are following each other rapidly. Here's an overview of 12  crazy cool hammocks with a twist.
1. The hot tub hammock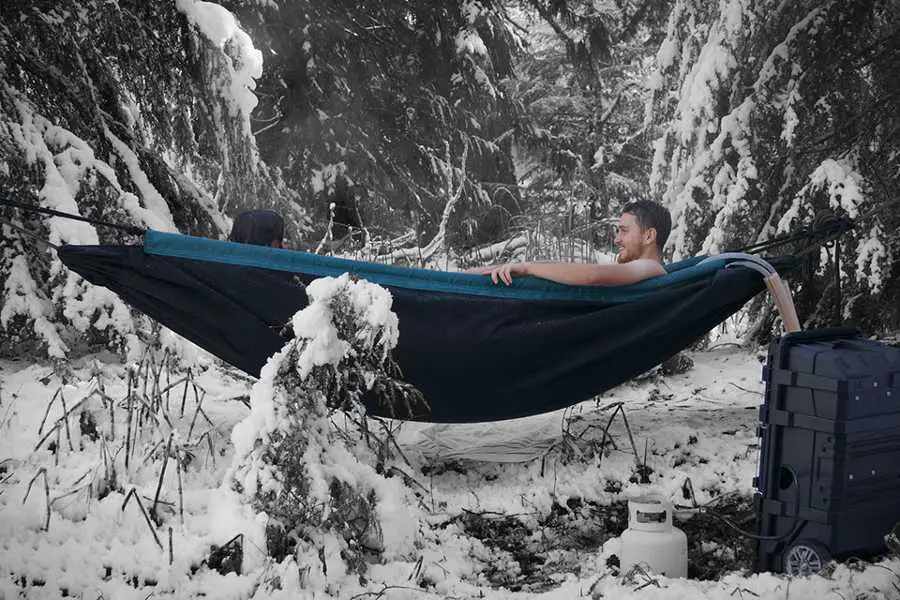 At first glance, the idea of a hot-tub hammock sounds like something from a Saturday Night Life spoof infomercial. Look closer, and it's surprisingly practical.
A soak in a hot-tub feels blissful, but static hot tubs aren't great for the environment and it costs a fortune to install one in your home. This hot-tub hammock is entirely portable, so you can put it up anywhere and bring it with you when you move house.
Hang the Hydro Hammock between any two sturdy trees to take a warm bath anywhere – it's big enough for two. Alternatively, you can turn any hole in the ground into a hot tub by spreading the hammock out and using it as a tub liner. All you need is a source of water (a river will do) and the inbuilt pump and heater will do the rest.
2. The rocking chair hammock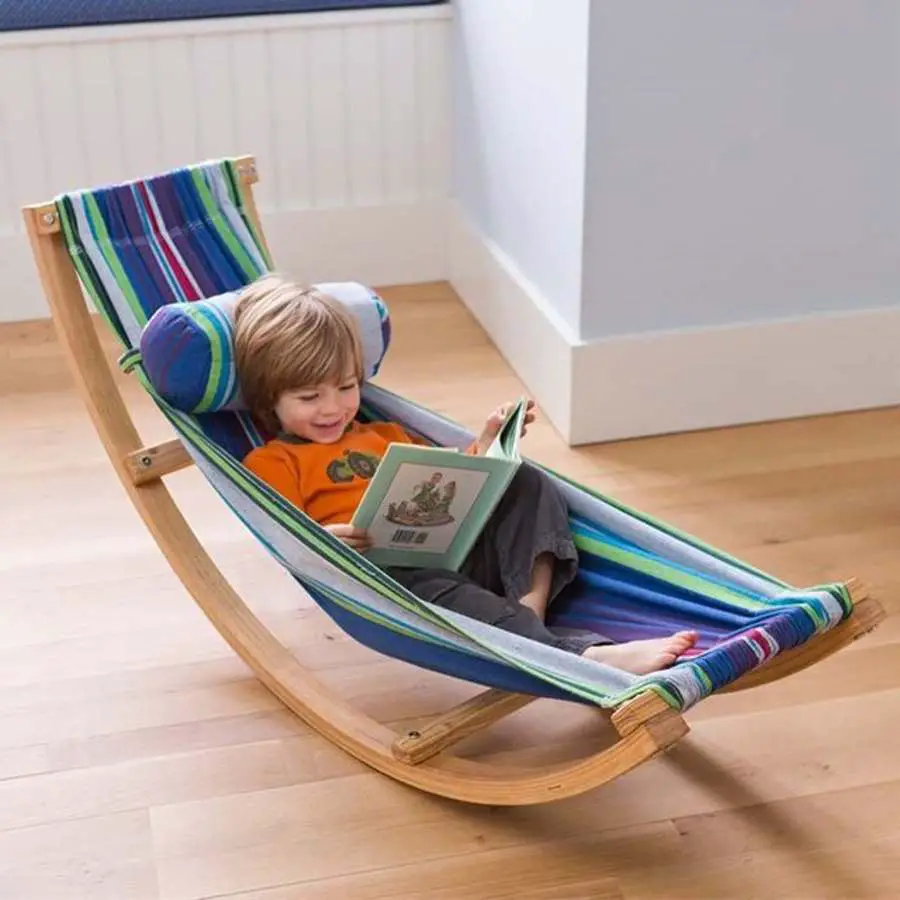 Kids love rocking chairs; kids love hammocks; this clever chair combines the best of both. The frame rocks back and forth, and the hammock suspended between the two ends makes a comfortable place to read and relax. Rocking Hammock is also ideal for napping: research has found that a gentle swaying motion helps people to sleep better, which is why we rock babies to sleep.
3. The high-flying hammock shelter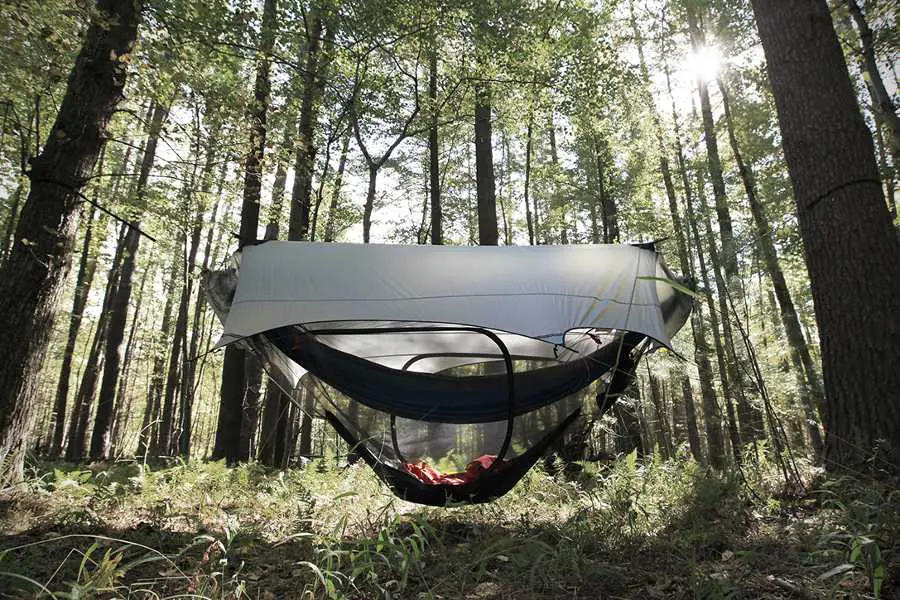 A hammock is the most comfortable place in the world… until it starts to rain. This lightweight shelter hangs above your hammock to protect you from the elements, and an internal gauze layer blocks insects from getting at you while you sleep. It's big enough to cover two hammocks.
On summer nights, you can sleep under this shelter and do away with a tent entirely; in colder weather, use it to create a dry resting place while hiking, without the fuss of setting up camp. Nube Stratos Hammock Shelter is also great for storing gear during outdoors activities – stash your climbing equipment, watersports gear, or even art supplies, without having to worry about them getting wet.
4. The three-story hammock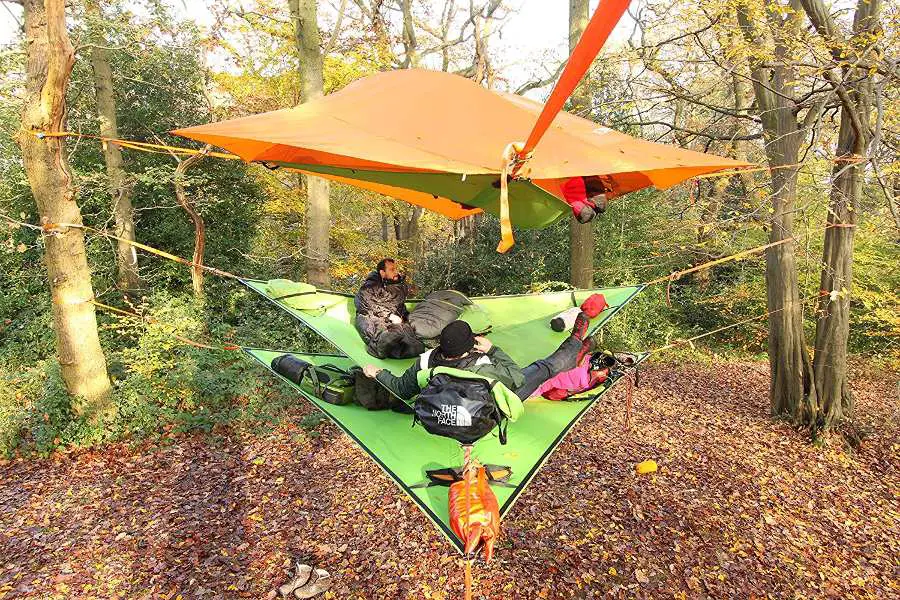 If the next tree across is just too far away for you, try this triangular hammock designed to share with friends. The Tentsile Trillium can hold a phenomenal amount of weight, enough for several adults or a whole party of children, and it's big enough to sleep three. With a tarp or a cover over it, you can sleep there all night in mild weather.
Children love sharing a hammock, and it's great for backyard sleepovers. The whole thing packs down to the size of a shoebox and it weighs no more than a baby, so it's great to stuff in your rucksack and take with you on group hiking trips.
 5. The actually spacious two person hammock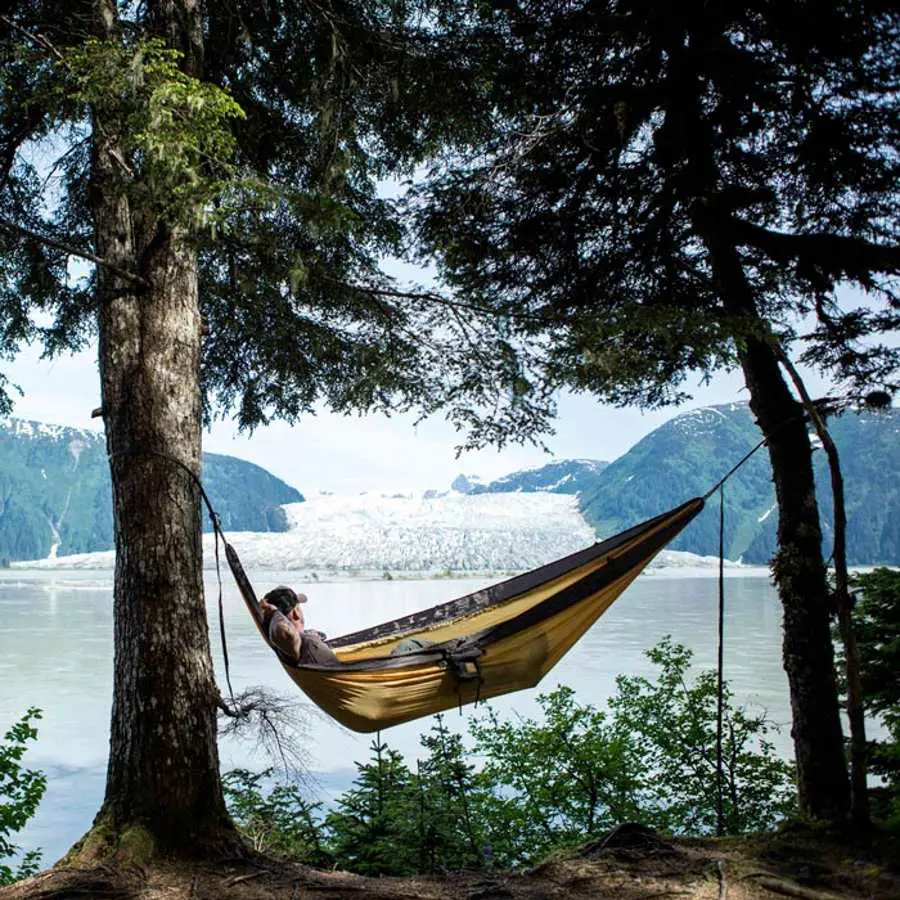 This comfortable hammock is designed for two people to share, so you can enjoy the comfort of a hammock with the fun of sharing with your partner. Sharing helps to keep you warm on chilly nights, and of course brings all the stress-relieving benefits of touch.
The hammock is modeled on a kangaroo's pouch, with deep sides to keep you secure. It's designed with a slightly flatter base than a regular one-man hammock, so you don't end up squashed together when sharing with a friend. In fact, the Kammock Roo Hammock is so roomy, it's actually comfortable for two people.
6. The Brazilian Hammock Chair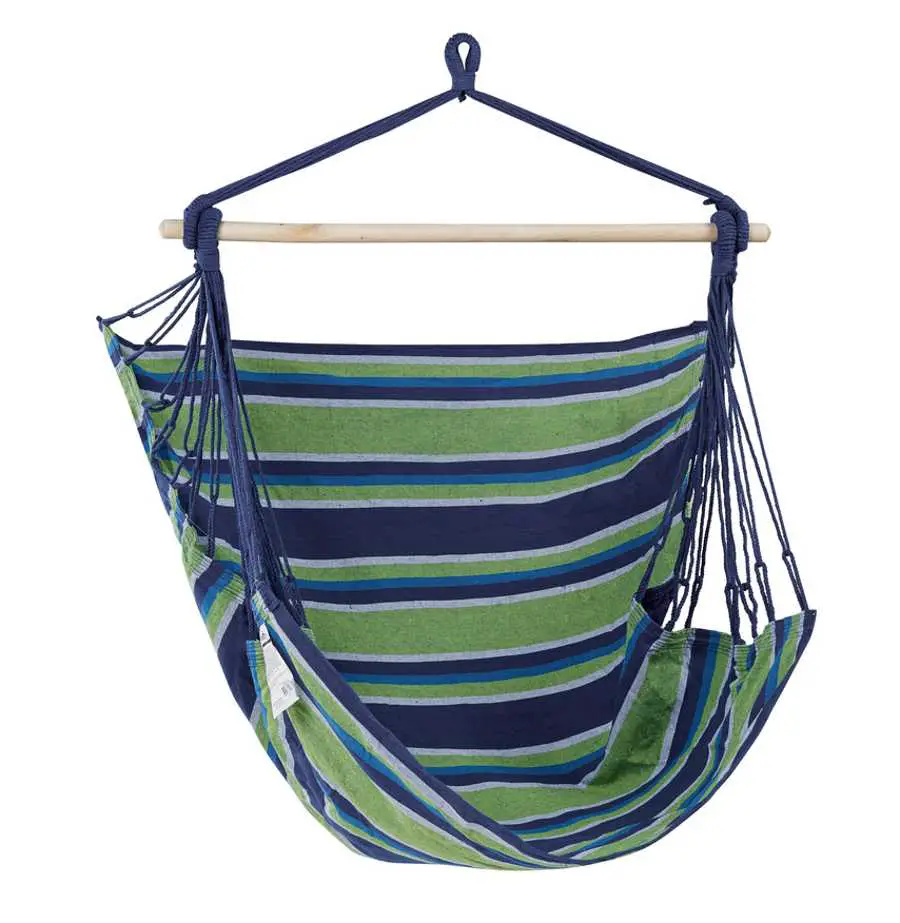 With this hammock chair, you can experience the relaxation of a hammock even when you're sitting upright. The soft fabric construction cradles your body and the entire thing is suspended from a single hanging point. It's designed to come off its hook when not in use, so you can hang it in the garden and take it inside when the weather turns, or use it inside and stash it away when it's not needed.
7. The princess on the pea hammock (pad)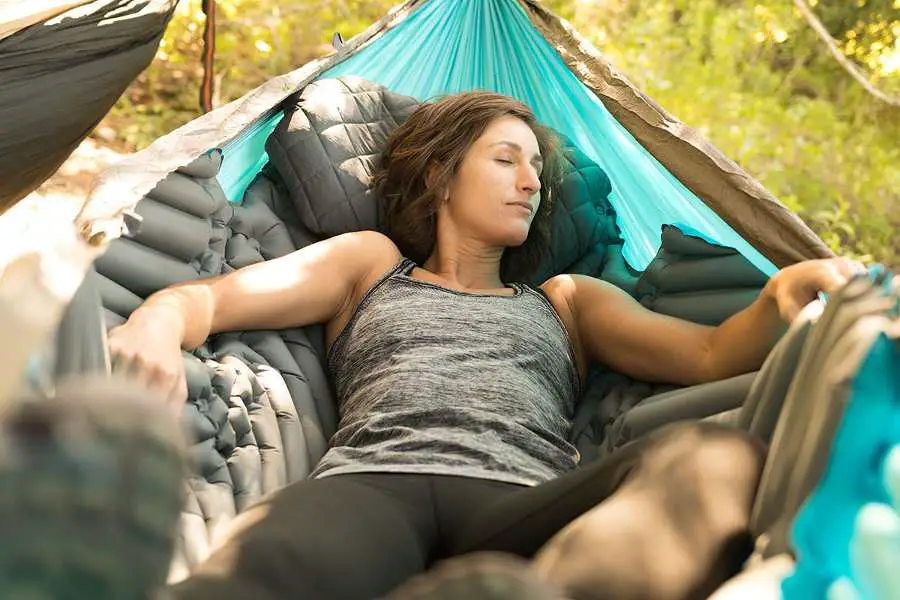 Use your hammock year-round with this clever sleeping pad. The thin fabric of a hammock means it's only comfortable for sleeping on hot summer nights. An insulated sleeping pad is usually the solution for keeping warm while outdoors, but standard sleeping pads are stiff rectangles designed to use on flat ground. This ribbed pad is designed to fold and curve with the shape of the hammock, with wings at each edge to keep you warm on three sides.
The Klymit Hammock V inflates quickly with minimal fuss, and the internal chamber construction is designed to limit air movement: no waking up in the middle of the night to find you've squeezed all the air out from under your butt.
7. The instantly increase your home's square footage hammock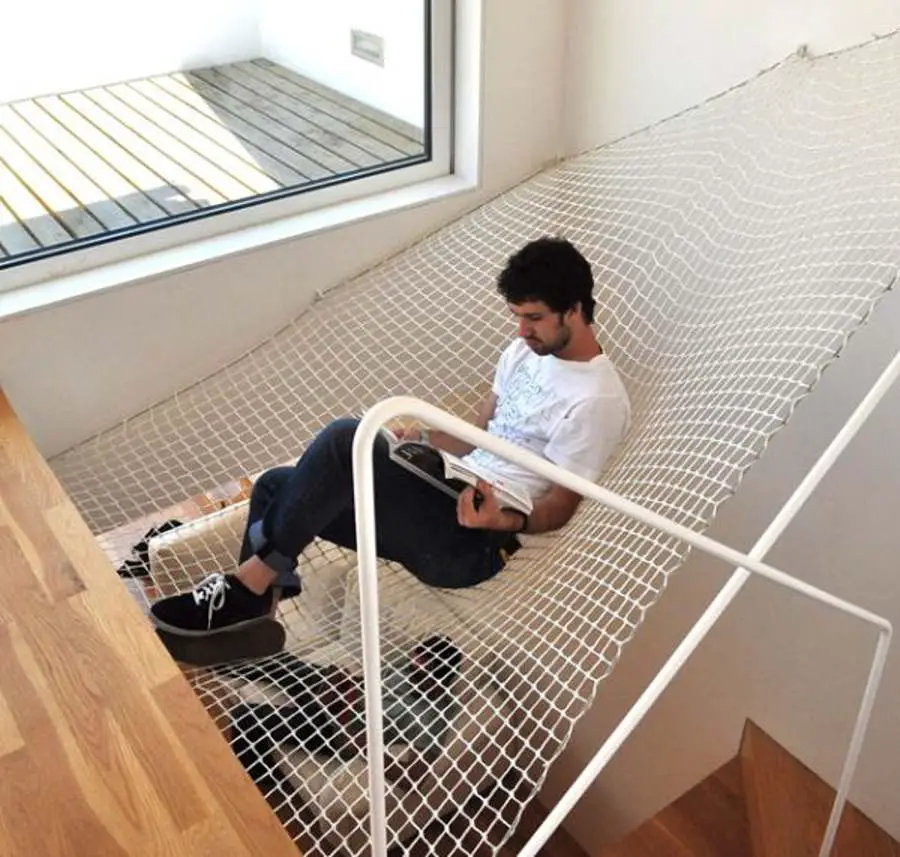 What's a devoted hammock-lover to do if they have nowhere to hang one at home? Replace a whole floor of their house with a giant hammock, of course. A few architects have begun experimenting with large hammocks set into floors.
A hammock stretched over the stairs is a clever way to use up dead space in a small home: you can use the stretchy mesh for lounging instead of filling your rooms with sofas. Webbed hammock floors allow the light to shine through, and when not in use they're almost invisible from below.
8. The car hammock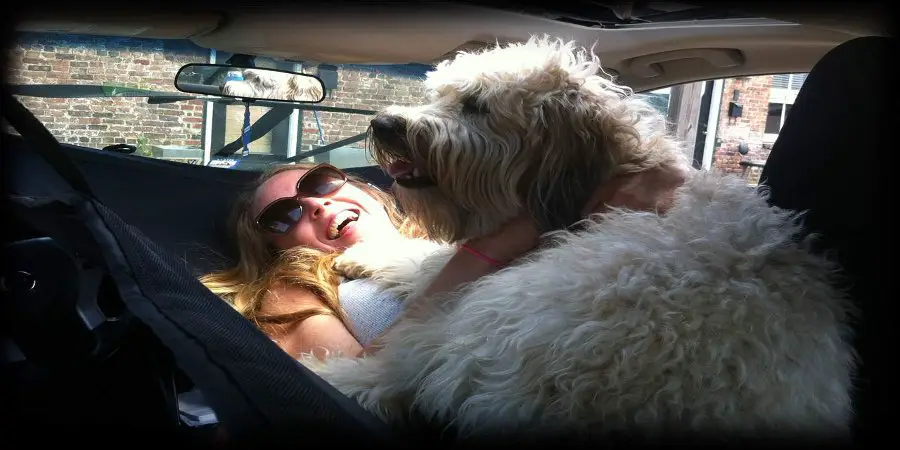 Sleeping in your car is famously uncomfortable: it's impossible to stretch out properly, so however comfortable you are when dozing off, you always wake up feeling stiff. This hammock attaches to the roof of the car and hangs in the space above the reclined seats, providing a surprisingly spacious place to sleep.
It's big enough for two adults, and comfortable enough to use for multiple nights. The Car Hammock is ideal for road tripping on a budget, or traveling in remote areas without the bulkiness of an RV. Since it sets up quickly and takes up little space, you can keep it in your trunk for quick refreshing naps on long drives.
9. Jammock: The Jeep Hammock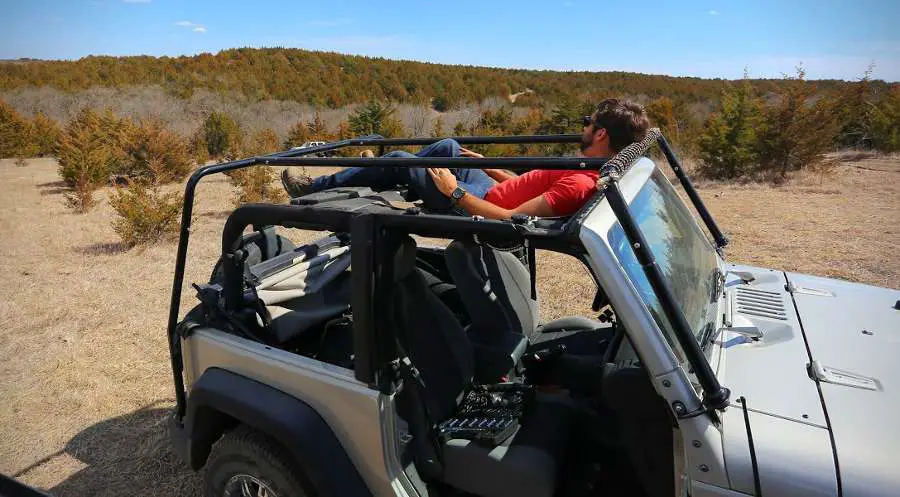 This hammock is designed to hang from the roll-bars of a Jeep or truck, giving you a comfortable place to relax in the sun. It's ideal for trips to the beach or countryside, and it gives a great elevated viewpoint for watching outdoors events or drive-thru movies.
After a couple of practice runs, you should be able to set it up in under a minute, so you can simply drive up to your favorite beauty spot and scramble up onto the roof. Since it's only as wide as your car, it's not suitable for sleeping overnight, but it's great for relaxing during the day or watching the sun set.
10. The sun shelter, tree house, nap pod, swinging tent, combo hammock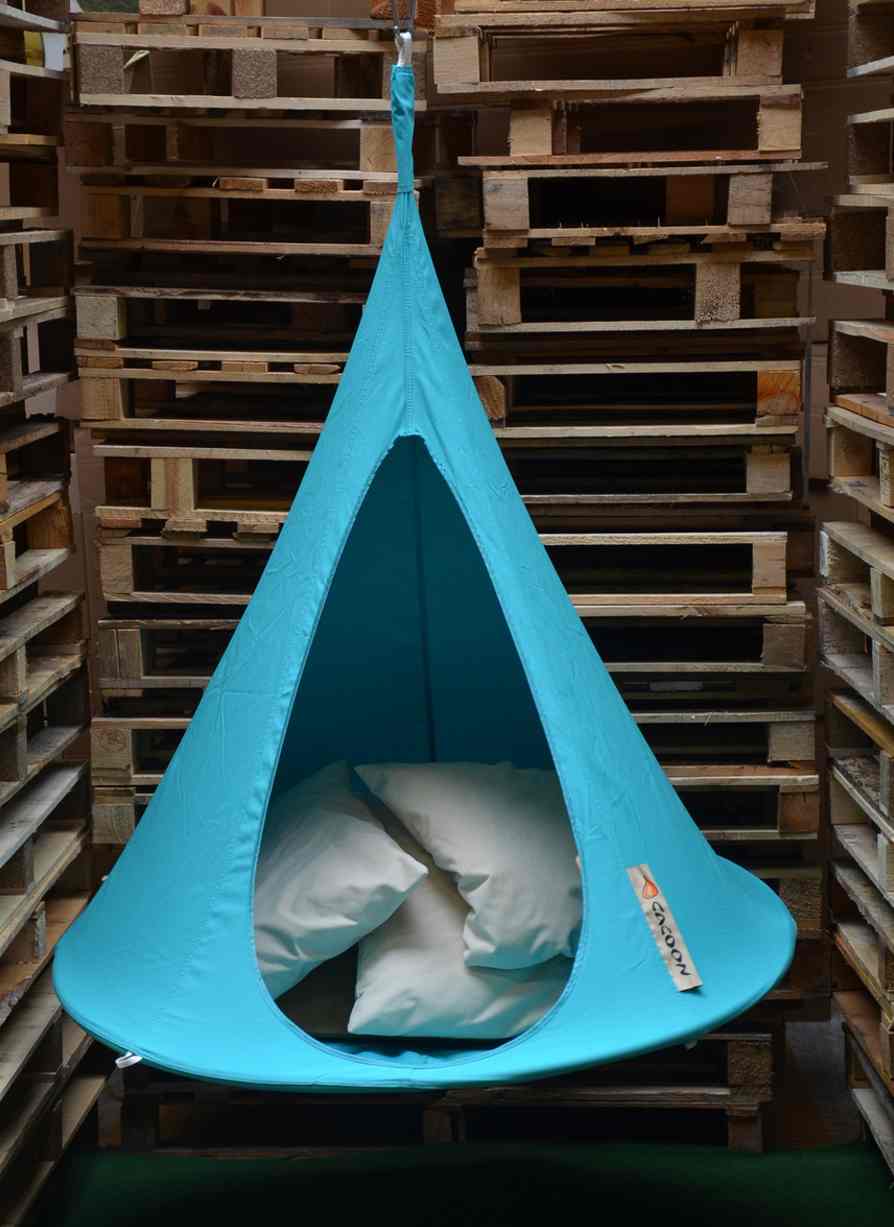 Half hammock, half treehouse, this teardrop-shaped sleep pod is modeled on an insect's cocoon. It hangs from a single point at the top, and has a large aluminum ring around the base so it holds its shape. Mold, UV, and water-resistant, it's suitable for use indoors or out. The Bonsai Cacoon Hammock is great for kids, who love the idea of having their own secret space, but the pods are large enough for adults to sleep comfortably.
11. The baby crib alternative hammock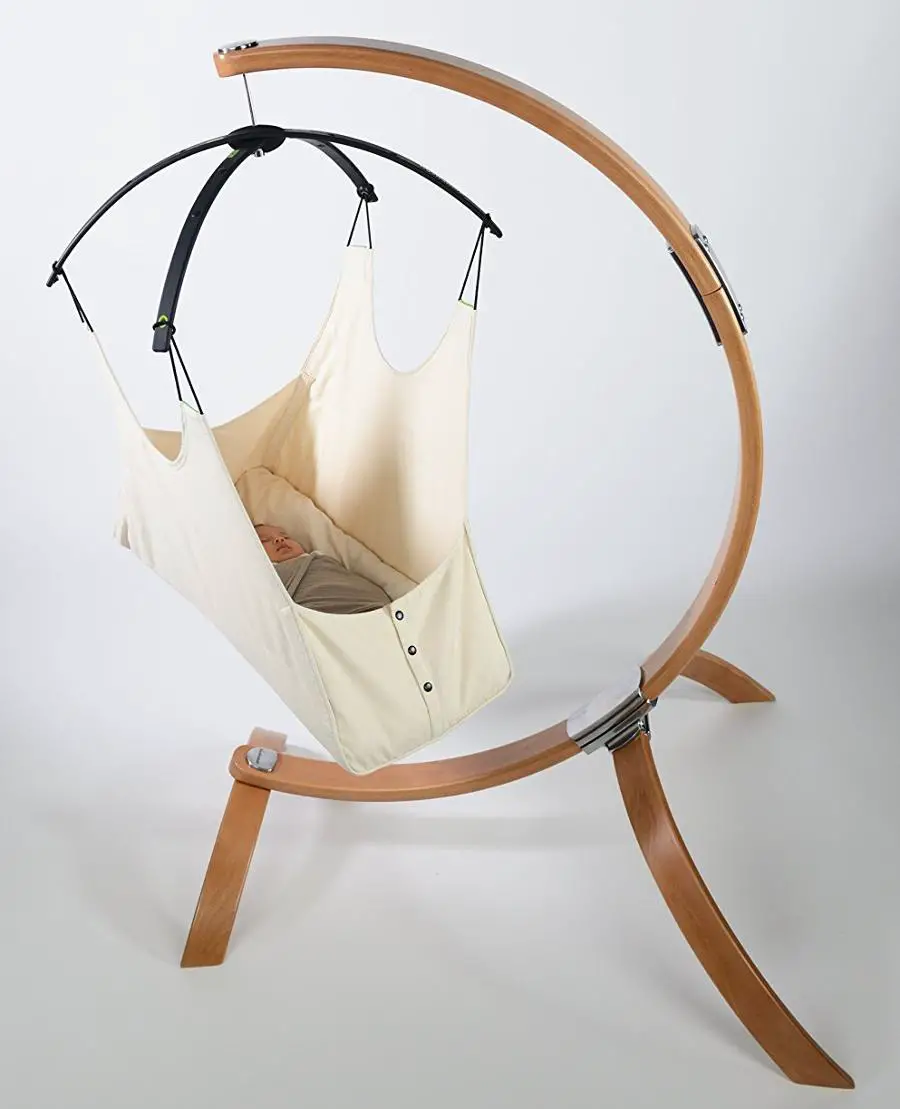 Some parents are blessed with a baby that falls asleep as soon as they put it down. Does your newborn suffer from reflux, restlessness, or infant colic? Or simply have trouble getting your little one falling asleep? The Hushamok Okoa Baby Hammock harnesses the sleep-inducing properties of hammocks while its swaddled enclosure somewhat resembles the womb. The makers claim that this hammock "induces sleep in babies and keeps them asleep longer".  Check with your doctor before letting your baby sleep in a hammock.
12 The hammock that triples as a tent and a raft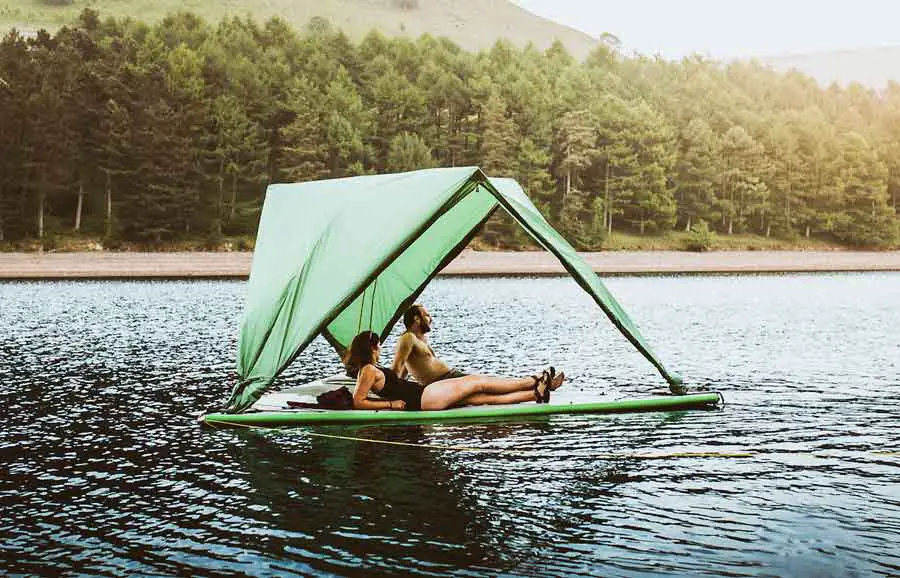 It's a hammock! It's a lightweight treehouse! It's a five-person water raft! Yep, it's all of that. And more. Hang this marvel between trees like an ordinary hammock. Set it up as a tent, or use it to float on the water. You can effortlessly shove it from the shore into the water after a night of drinking and swinging near the campfire in order to enjoy some floating therapy. The Tentsile Universe floats because the floor can be inflated while this feature keeps it the cold away when used as a tent on the ground. It has a bug mesh and a trap door to let you enter and leave when used as a hammock.
Do you hammock? Here's why you might wanna give it a try
A classic nylon hammock weighs less than a kilo and packs down to the size of a folded sweater. It's the ultimate travel accessory: sling it between two trees for a comfortable place to sleep in the wilderness, and during the day you can use it to keep your food supplies away from hungry animals or wet puddles. In the city, hang it in the park for a place to chill, or even use it as an extra bed in a cramped AirBnB.
Hammocking is not just for travelers, though. The rocking motion of a hammock has been proven to help people fall asleep more quickly. They're also great for allergy sufferers, since they're so easy to wash.
Regular thick mattresses are a haven for dust mites, but it's far harder for them to live in the thin fabric of a hammock. Many people also find that the shape of a hammock helps to relieve muscle stiffness and back pain, since there's less pressure on your joints.
8 Reasons To Swap Your Bed for a Hammock (and 1 Reason Not To)