I may get commissions for purchases made through links in this post.
Renegade builders and other individuals who don't accept status quo are experimenting and innovating with how we live.
One way to circumvent building codes is to build a tiny home. Charming as they can be, you may want to reside in something a little more spacious.
Something you can grow your own food in. Perhaps a house that heats itself and drains its black water in a eco-friendly way.
Or you just want to recycle good old fashioned materials to build your abode with.
A few hardcore, gritty areas such as The Mesa and Slab City aside, few places without building restrictions exist in the US. The following places offer limited freedom to build whatever you want.
Arcosanti Urban Laboratory, Arizona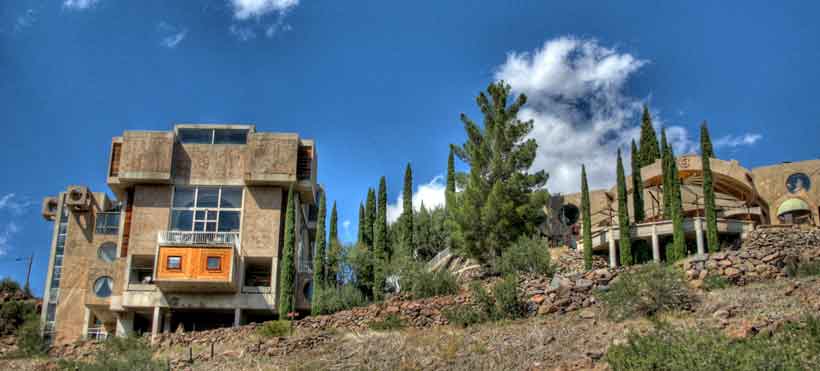 Designer Paolo Soleri had a vision of an eco-city he partially realized 70 miles north of Phoenix.
Long before eco-cities became popular, started building his experimental city, designed for 5,000 people in the Arizona high desert.
Even after his death, Arcosanti still functions urban laboratory focused on innovative design, community, and environmental accountability.
Marfa, Texas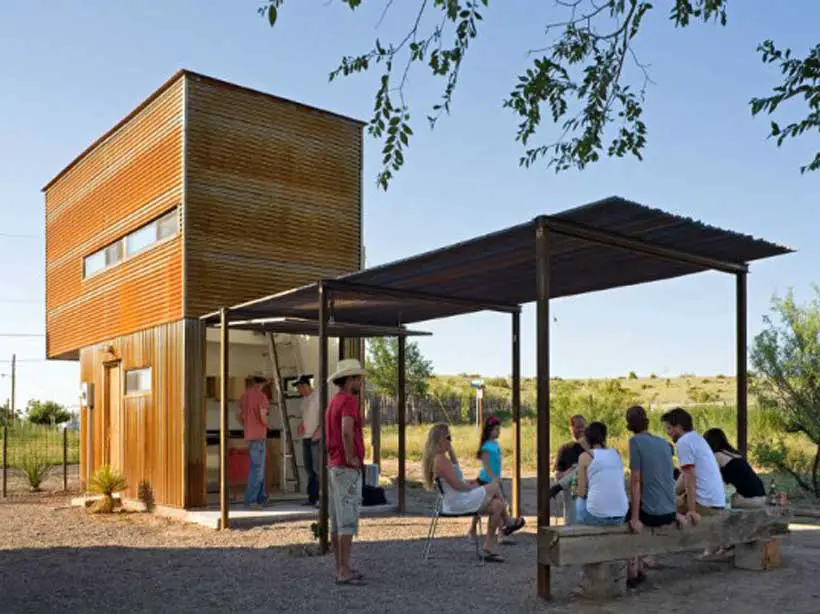 Popular by tourists and art enthusiasts for its unhinged minimalist art, the end 19th century established rail road water stop town Marfa became a pilgrimage when NYC artist Donald Judd settled here.
The libertarian experiment in minimalist building, more specifically, the absence of building code has allowed people to rebuild ruins according to their own taste and views.
The Field Lab, Terlingua Texas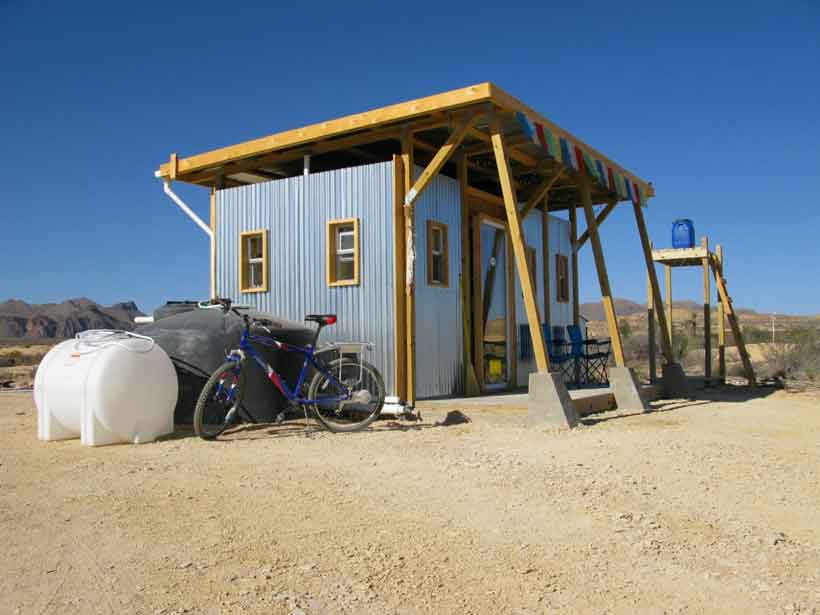 Deep in the West Texas desert, two and a half miles off Highway 118, approximately 30 miles from the Mexican border lives John Wells. It's one of the few places in the USA without building codes or zoning laws.
Which is exactly the reason why Wells established his off-grid existence here.
The area is known locally as the Moonscape, lacks electricity, water, or paved roads, but you see the Milky Way better here than you can at the Hayden Planetarium.
Earthship Biotecture, "radically sustainable living".   New Mexico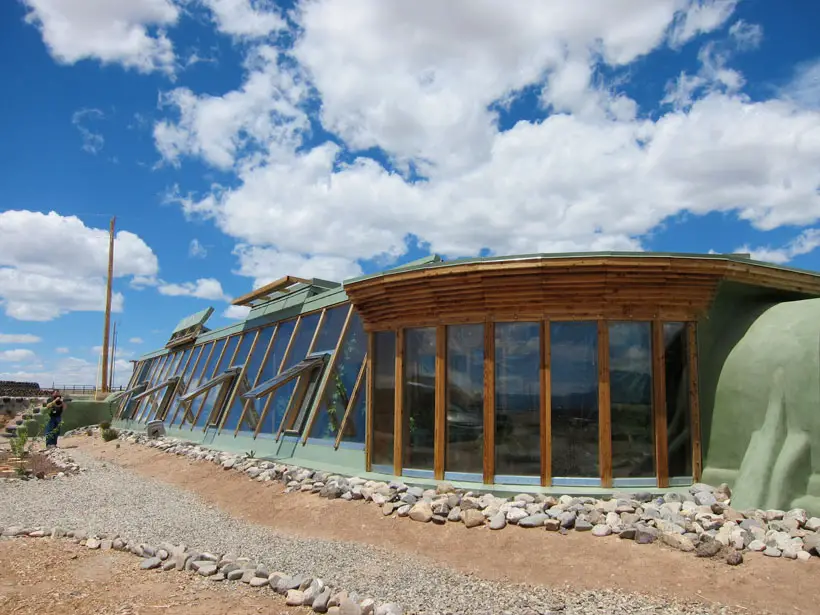 Self contained, utility free homes that collect rainwater and condensation, that grow your food, from vegetables and fruit to fish, chickens and goats are, according many, the way of the future.
The initiator is architect Michael Reynolds, who, for the past 35 years, has been experimenting with and innovating sustainable housing.
These homes produce their own energy and are made of garbage. More about Reynolds quest in more sustainable living for all of us in the documentary below.
Must-see documentaries on defying building codes
Garbage Warrior
A Spaghetti Western on Lean Urbanism
What do you think, should there be more places without building codes?
Be it to experiment with creating green sustainable buildings. Or for people to be less forced by commercial interests to use mass-fabricated materials while there's plenty high-quality salvaged resources available?
Perhaps you even think it's a basic human right to be able to build your own abode the way you see fit (as long as you're not hindering other people)?
As Michael Reynolds writes
As a citizen of the earth…

I fully have the right…

to harvest water from the sky

to grow my own food in my own home

to harvest energy from the sun and the wind

to contain and reuse my own waste on my own land

to make my shelter comfortable without the use of fossil fuels

and to harvest what others throw away to construct my own home

I am willing to die to defend these rights and to spread the knowledge of how to
achieve them to others.

If six billion other people said this as well…
we would transcend the corporations, the governments, and the federal reserve bank.

We, the people, would always survive.
I wholeheartedly agree. What's your stance? Speak up below.
Image credits: Arcosanti: Flickr.   Wee House, Blogspot.  Earthship, Flickr.