We are big fans of tiny houses on wheels. There are many reasons to like them.
They are energy-efficient (or at least use less energy) and force you to own less stuff (the stuff you own ends up owning you remember?).
Tiny homes also make you aware that you really don't need that much space and stimulate you to live your life more outside of the residence.
They also (often) allow you to live mortgage free so you can work less or travel more, or both.
And they have wheels..
So you can go somewhere else if you want to. Which is pretty neat. Maybe drag your home with you to the warm south during winter time. Or put it in your sick mom's yard to take care of her.
In other words,
tiny homes are friggin awesome. So here's a list of the top 5 coolest tiny houses on wheels.
Alek's Tiny House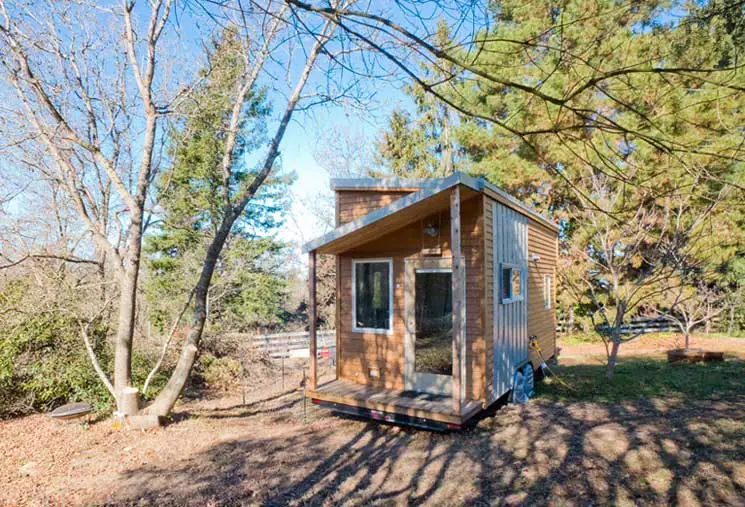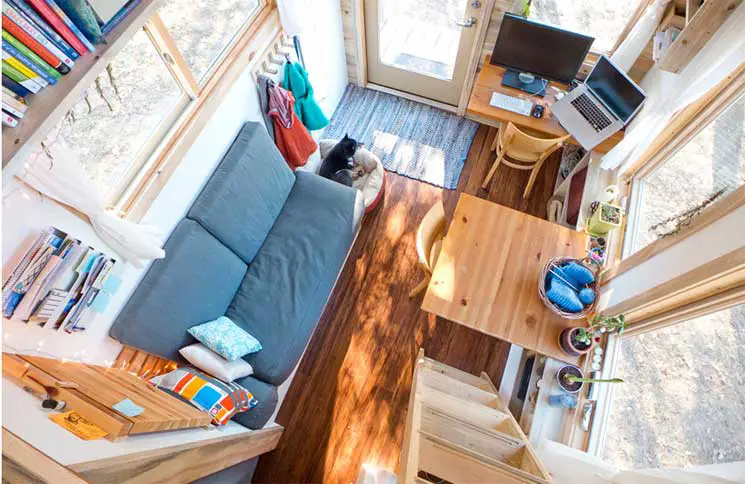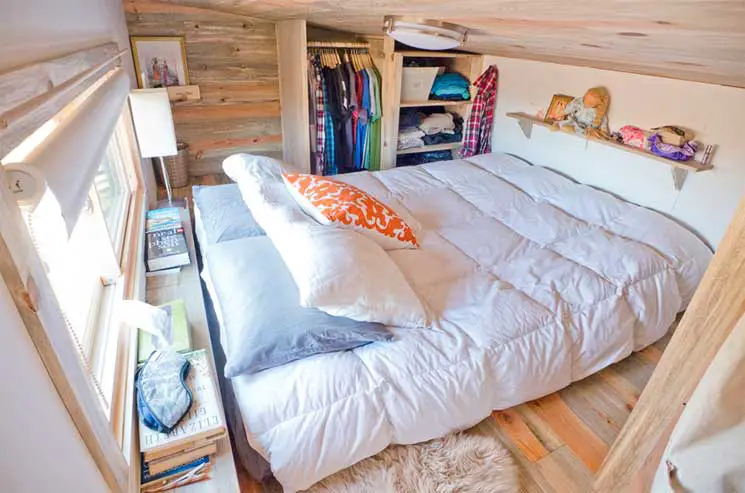 Images: TinyHouseSwoon.
hOMe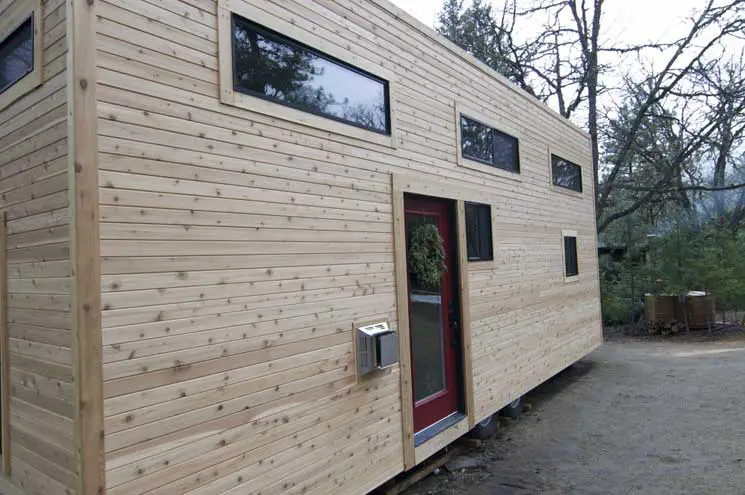 A rather modern home from both the outside as well as the interior. The tiny house even has true stairs. It's clever designed and has lots of storage space. I'd prefer white window frames and cabinets for even more light but have to say it works really well here. More on this little gem on Tiny House Build.
Idaho Tiny House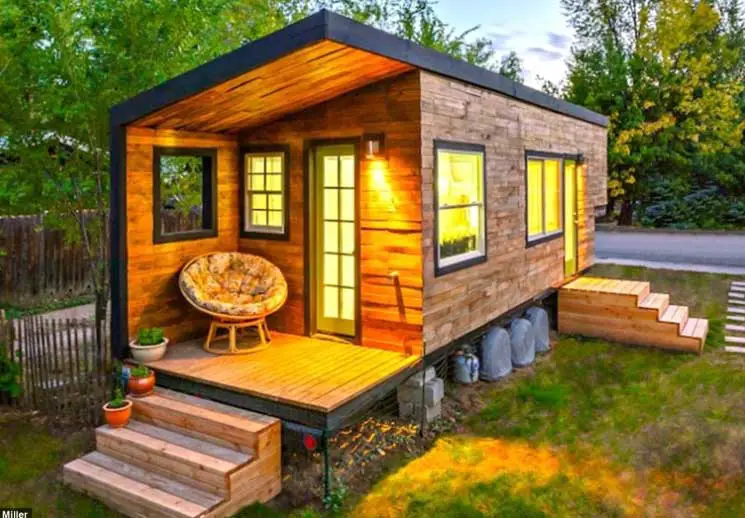 Built by architect Macy Miller for only $11,000 this small house has all the luxuries a larger home has. After finding herself divorced, unemployed and losing her home to foreclosure two years ago, Macy Miller started building her 196-square-foot dream home.

More about her adventure and how she built this pretty little house on the DailyMail.
Minim House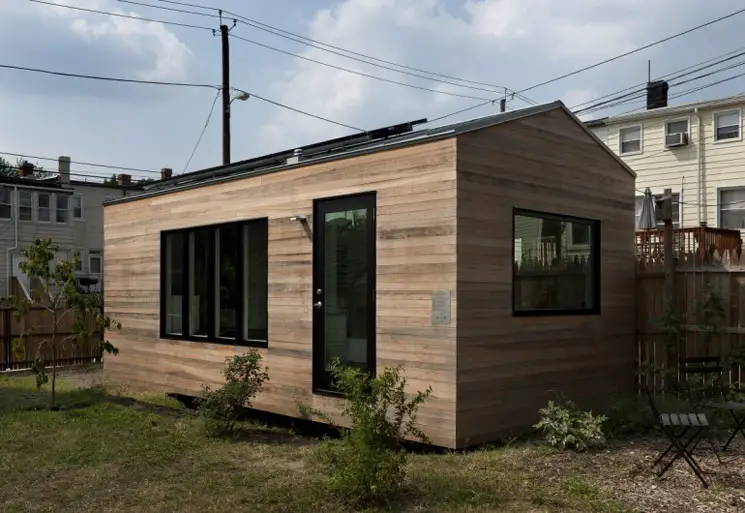 This tiny home is great for people who love to cook. Some tiny homes only have a gast stove and a realy small counter, if there is a counter at all. Not Minim House. Its kitchen is well-equiped. It has a relatively large counter, a mason rack jar to put food on display, multi-purpose kitchen machines and much more.

Minim House is also green. It is energy efficient and collects rainwater falling on the roof through pipes in a tank after which it is pressurized. It can then either be used for the garden water hose or, after filtering, as drinking water for the home.
This  version of the Minim House is on display at Micro Showcase in Washington DC. For a (photo or video) tour visit Minim Micro Homes. Via GizMag.
The Tiny Tack House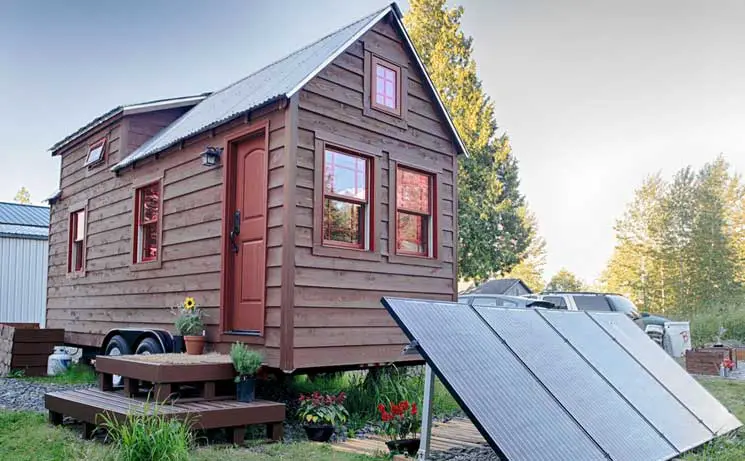 Measuring only 140 sq ft this tiny home looks pretty spacious. Partially due to the 11 windows, the gable roof greeted by dormers in the loft. These all add light and ventilation. Seems like a light and cozy home. Here are more photos and info about the Tiny Tack House.
Note: There are so many of these awesome little homes that's it's nearly impossible to create a top 5 without leaving some houses that should have been represented. So if you know about a specific house that should be here, just let me know and we'll expand the list. For more tiny homes that will spark your inner freedom seeker, check out this tiny homes book subtitled: Scaling Back in the 21 Century.
What do you think of tiny homes?