With the influx of people living in cities creative urban infill increases. While smaller living spaces on unorthodox locations will become mainstream the next decades you can already seem them appearing. Here are just a few examples of tiny urban homes on rooftops, in old garages and overgrown lots.
Maison Garage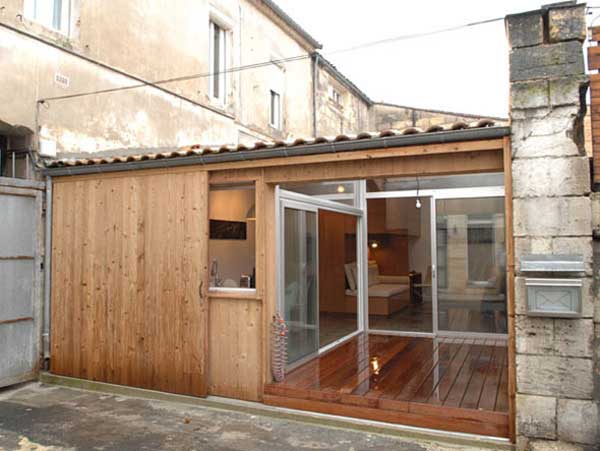 Without any windows from other sides except the front you would think a parking garage could never be an attractive home right? That's what I thought. Surprisingly, this garage transformed to house proves otherwise. The place, called Maison Garage feels amazingly light and spacious.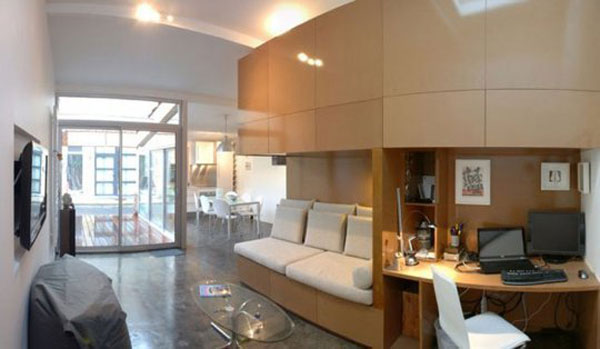 When fruitlessly looking for an affordable apartment in Bordeaux photographer Jérémie Buchholtz found an unused 485 sq ft back-alley garage for €80K. With his friend and architect he converted the dilapiated garage into a delightful city condo including a 129 sq ft private patio. Watch this YouTube video to learn more.
Loft Cube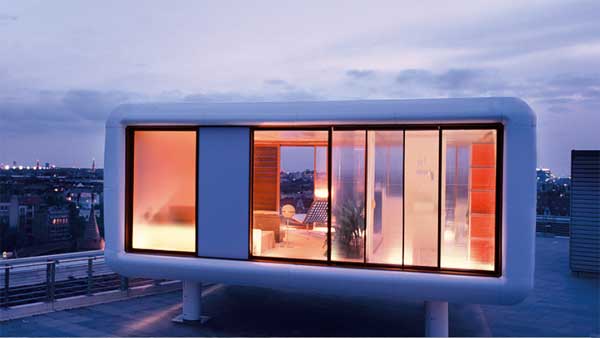 Loft Cubes are meant to function as temporary living spaces. Placed on top of buildings, in the mountains, at the beach or in urban settings these pre-fab structures come in three different types. Office, hotel, and living Loft Cubes are available.  Although not cheap the small structures embody the term, prefabulous.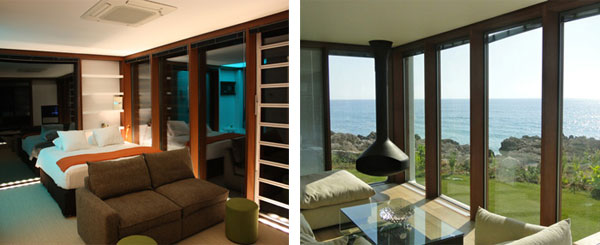 More info at Loft Cube.
HUT on a roof
This shed-like building you would expect in the woods. The timber miniature house however, resides on op of the Clerkenwell roof scape. The HUT on a roof features solar panels, sliding glass roof, a wood-burning stove and sheep's wool insulation. The little house that looks like a suburban garden shed is a fully functioning autonomous urban retreat with a superb view.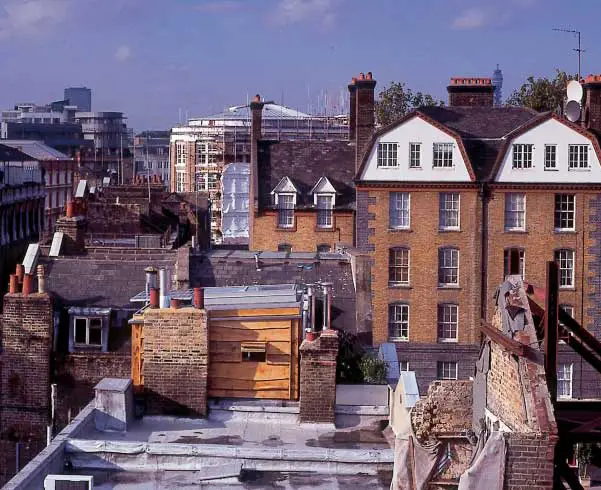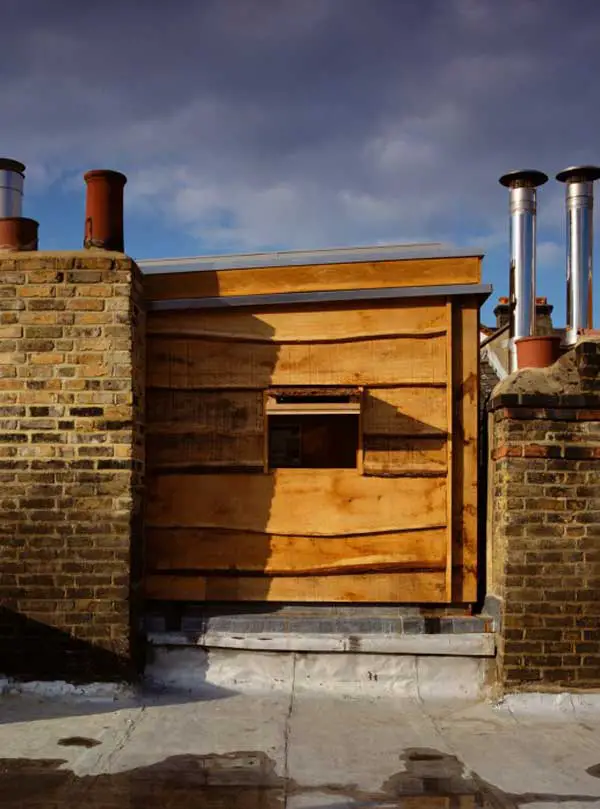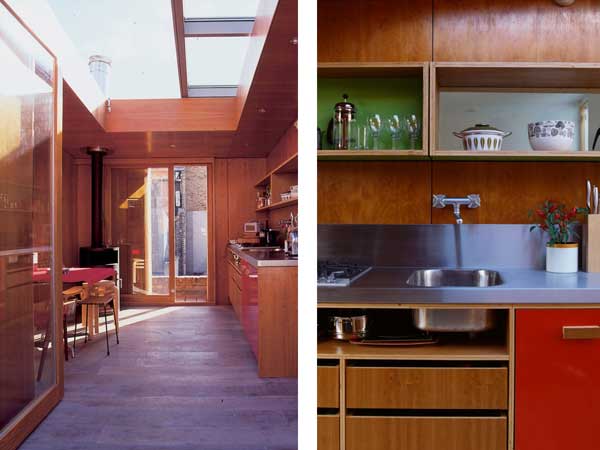 Check it out at Hut Architecture.
Boneyard Studios tiny home complex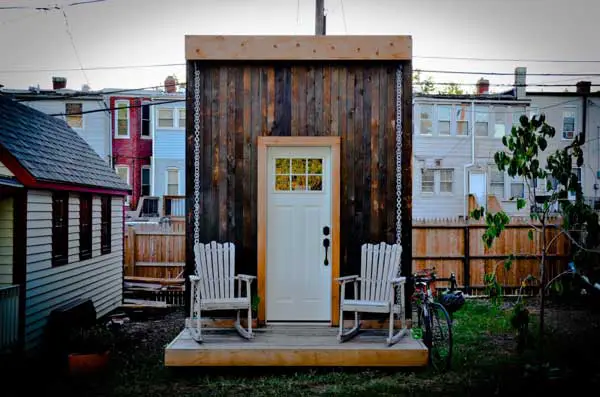 A small community existing of four tiny houses on wheels. That's what Boneyard Studios basically is. Its purpose is to demonstrate new creative urban living and building solutions, promote the benefits of tiny houses, support other tiny house builders, and model what a tiny house community could look like.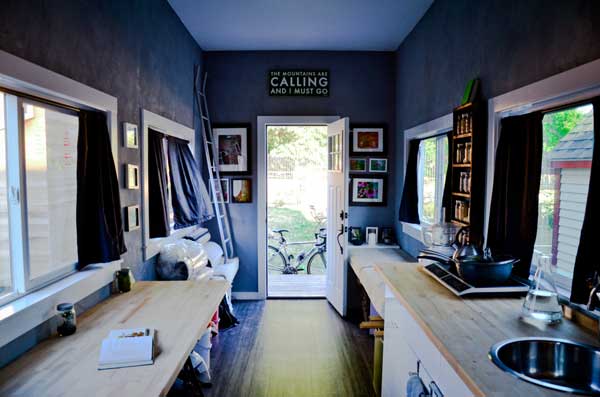 Founded in 2012 an overgrown alley lot in Washington D.C. was converted to this little oasis of tiny homes in the big city. The lot also has an organic garden, a repurposed shipping container shed, and a 250 gallon irrigation cistern. Read more on MicroShowcase.
Cape Cod-style rooftop house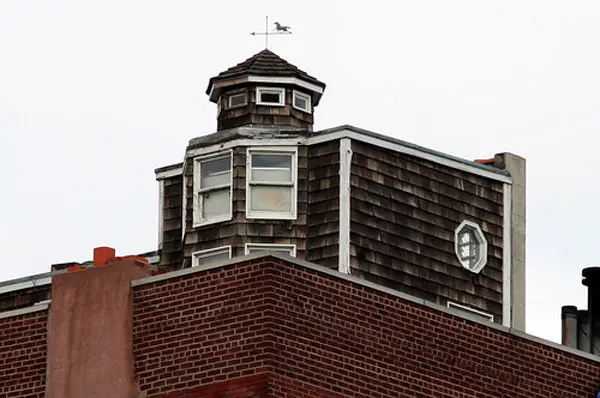 Have you ever seen something like this? A Cape Cod style bungalow seemingly dropped on top of an Manhattan apartment building. What more do you want, a modest yet optimally situated beach front house in East Village NYC. Perfect view? Check. Watch tower for even better scouting of the urban area? Check. Playful octagonal window? Check. And to top it all off, a freaking horse weathervan.  Source, Scouting NY.