I may get commissions for purchases made through links in this post.
We all think about it from time to time.
What would you take when your house is suddenly burning?
But actually gathering your most beloved belongings (and taking a picture) is less common.
Here are some real life examples of things people would take. Including my own.
Marie W Matta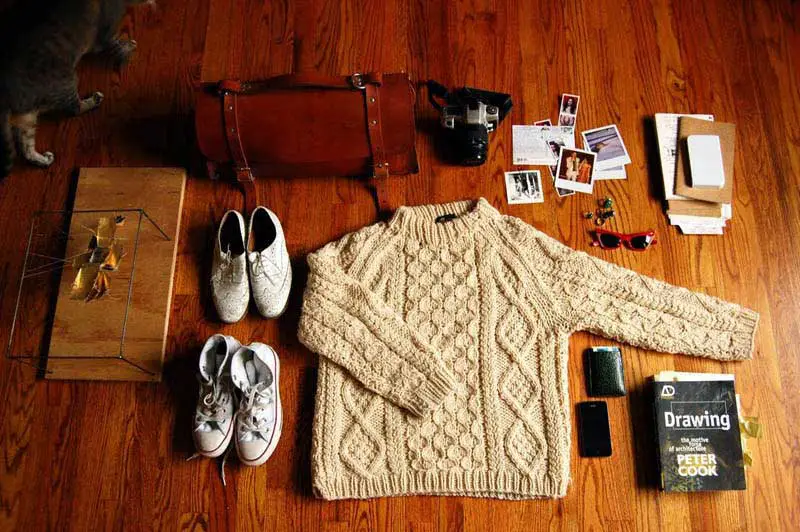 Name: Marie W Matta
Age: 25
Location: Detroit Michigan
Occupation: architect, in training
List:
selected sketchbooks from architecture school + WD hard drive containing every drawing I've ever made
B+L red cat-eyes
ever-present turquoise rings
assorted personal ephemera, mostly photographic history
minolta SLR, formerly my mother's
gifted leather klein tools toolbag
dogeared selection of favorite books
trusted phone and well-worn wallet
italian knit fisherman's sweater from salvation army
two most loved pairs of shoes: beat up brogues + all-star hi tops
architectural model from my senior thesis, made of paper and gold leaf
feline companion
Thijs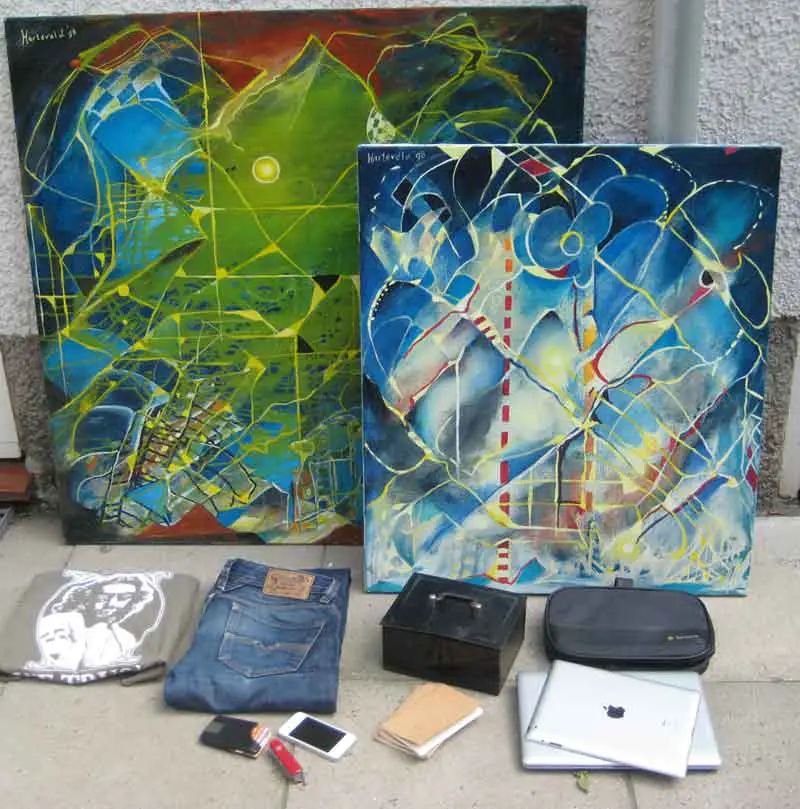 Age: 40
Location: The Netherlands
Occupation: dotconnector at Hodgepodges
List:
wallet
phone
and Swiss pocket knife (have these always on me so don't really have to grab them)
some extra clothes for the first days
some notebooks with doodles and work-related and personal notes
vintage metal box with cash money, cards, licenses, and talismans
mobile office (iPad and netbook)
toiletry bag with medicines etc.
Two favorite paintings made by my late father ( I'd grab more in lieu of clothes and toiletries but that wouldn't fit on the photo)
Märta

Name: Märta
Age: 17
Location: Stockholm, Sweden
Occupation: Student of aesthetics
Website: skoginum.tumblr.com
List:
Shoes
Brushes
Oil paint
Matches
Book of sheets by Jan Johansson and other classical pieces
Passport and its bag
Coins
Harmonica
Mora knife
Diary
Apple
Jefferson Q.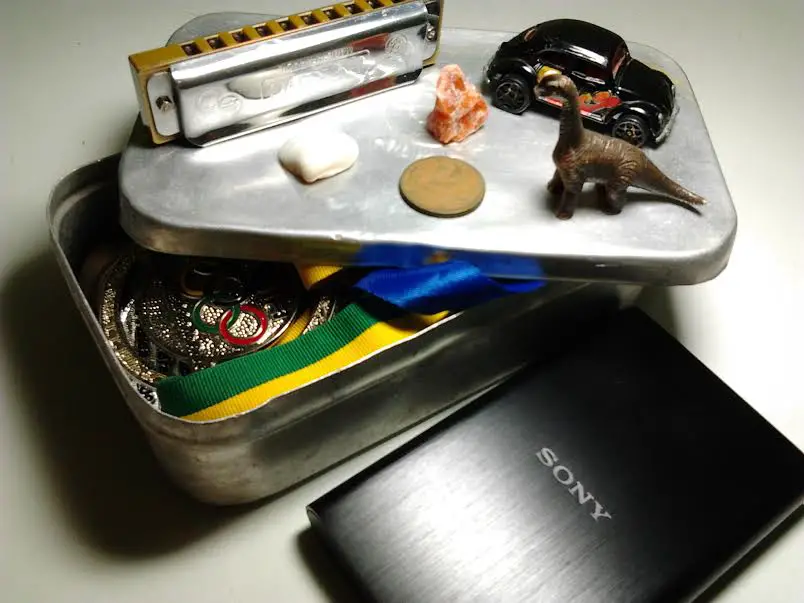 Name: Jefferson Q.
Age: 19
Location: Fortaleza, Brazil
Occupation: Student
List:
Medals
Harmonica
Two cents of 1945
Orange rock
Dinosaur
Hard drive
Old tin
Conch
Hannah Queen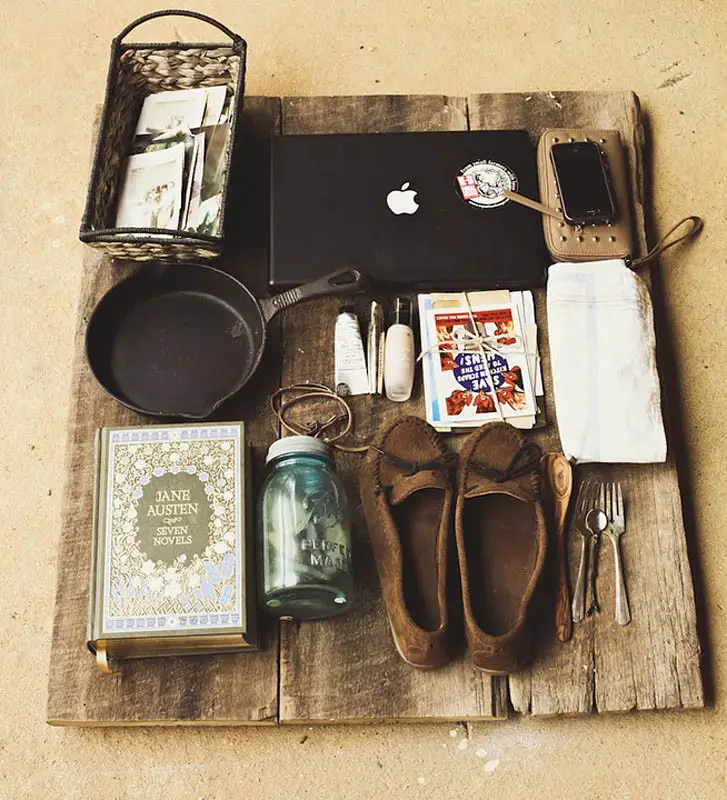 Name: Hannah Queen
Age: 20
Location: Blue Ridge, Georgia
Occupation: Photographer
Website: http://www.honeyandjam.com
List:
basket of family photos, old and new
macbook
iphone
wallet
cast iron skillet
leather bracelet with mustard seed charm, which was my grandmothers
leather bracelet, a gift from my mom
l'occitane lavender hand cream
l'oreal voluminous million lashes
lancome teint idole ultra
letters & postcards from friends
favorite tea towel, which was a gift
the complete works of jane austen
blue ball jar, filled with river rocks. souvenirs from a perfect day.
minnetonka moccasins
favorite wooden spoon
two forks from old family silverware
twig spoon, a gift from a friend
not pictured, canon 5d mark ii
Foster Huntington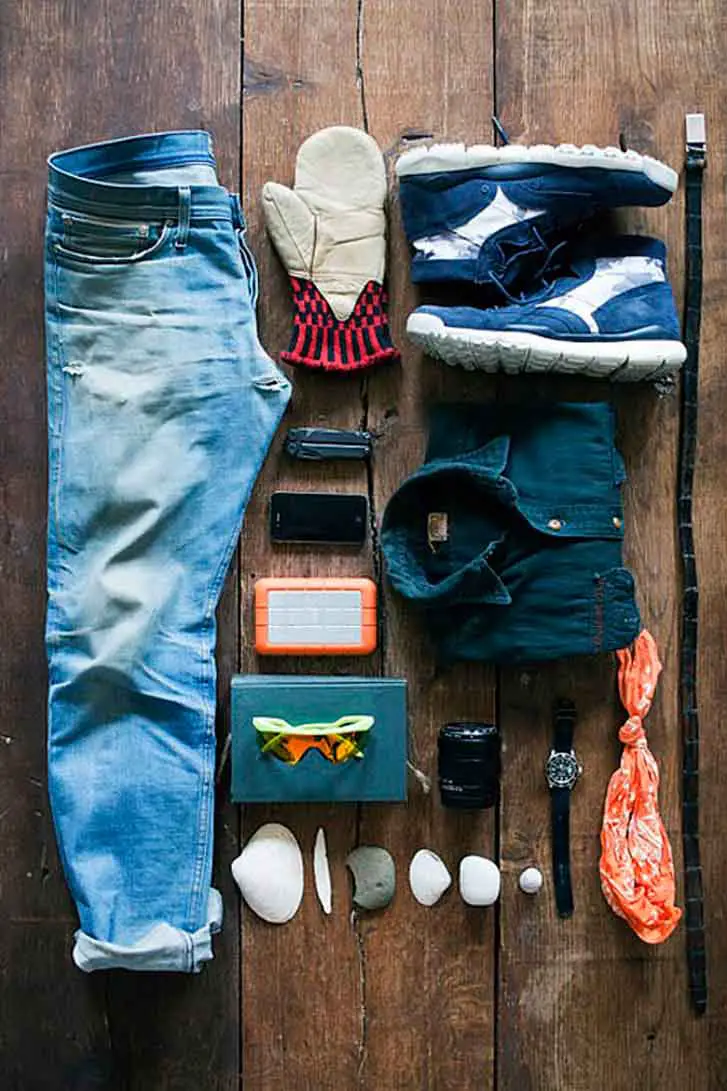 Name: Foster Huntington
Location: New York City
Occupation: Fashion
Website: http://restlesstransplant.blogspot.com/
List:
My Grandfather's Explorer Scout Shirt
Naked and Famous Jeans
Zeiss 35mm f/2
Nike SFB boots
Ralph Lauren Alligator Belt
Leatherman Wave Black
One basalt rock from the Columbia River Gorge
One shell from Nicaragua
Three shells and one stone from the Maine coast
45 RPM Orange Bandanna
Vintage Woolrich Horse skin hunting gloves
LaCie Rugged External Hard Drive (all of my photos and image research)
Rolex Submariner Date with Zulu Ballistic Nylon Band
Oakley Razor Blades
Ernest Thompson Seaton, "Two Little Savages" (well worth a read)
iPhone 4
Not Pictures
Canon 5D Mark II
Sigma 50mm f/1.4
Deciding what you would grab if the shit hits the fan can be both liberating as well as a useful exercise.
Some of the more prepared among us even have an already packed go back (bug out bag) sitting at the door.
More 'burning house photos'
In 2011, Foster Huntington started this The Burning House project in which people photograph the selection of things they would take from their burning abode. It quickly spread and is still alive.
The project appeals to our survival instincts. What if the flames actually scorch your home? It also helps you focus on what's truly important.
Stuff is trivial and realizing that offers a peak behind the curtain of enlightenment. It may help you cut the Buddhist root of suffering that is attachment.  It's a spiritual exercise actually.
What would YOU take?
Do you take mostly practical items like cash money and food? Or do you grab valuable possessions such as that expensive vase or items of sentimental value such as photos and letters?
It's not only fascinating to see what other people would take but it's a powerful exercise in minimalism too.
What's essential to you and what is a burden?