I may get commissions for purchases made through links in this post.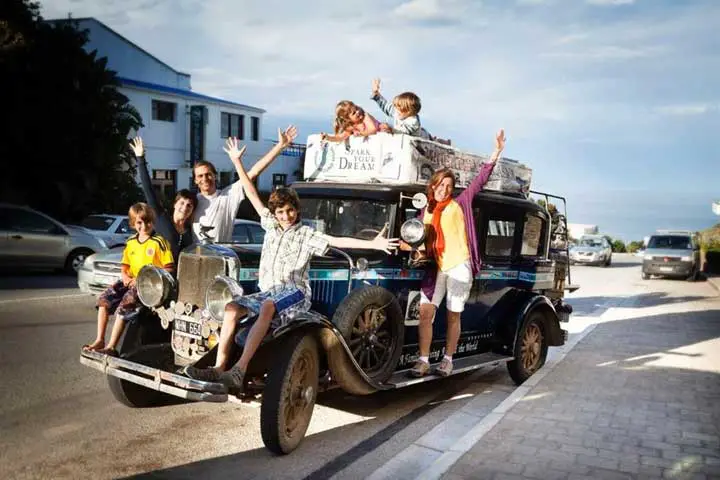 Would you live in a car with your spouse and four children roaming the world for almost 15 years? Driving more than 143,000 miles, visiting over 25 countries.
To some this ultimate road trip may sound appealing. To others hell on earth. For the Zapp family it was a dream they made reality.
Starting out in january 2000 leaving their home country Argentina they have driven through various continents. From New York city to Japan, from South Africa to Alaska, Herman and Candelaria Zapp and their kids can't get enough of their travels.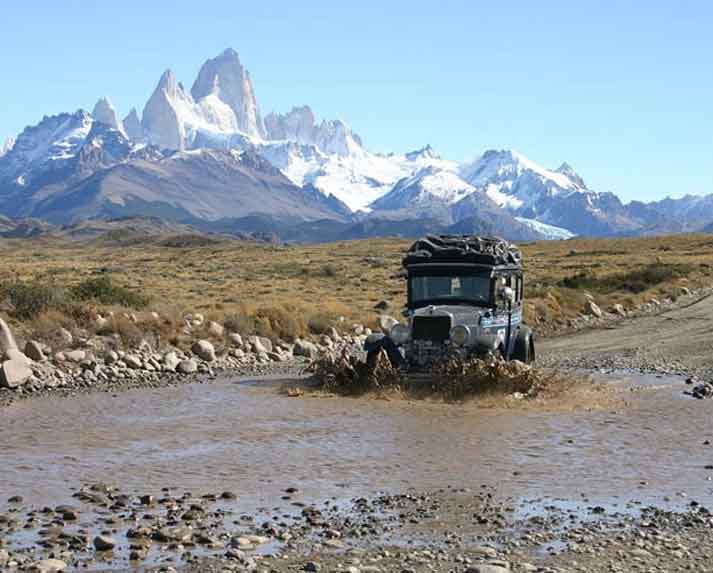 What makes their escapade even more eccentric is that they didn't choose a luxurious motorhome or powerful 4×4 SUV. Nope, the family are driving and dwelling in a classic 1928 Page-Graham automobile.
Their mantra (well, one them) "to gain something you have to risk something".
When asked about their favorite parts and places they respond that when thinking about that they mainly see favorite people. Having been welcomed in more than 2500 homes across the globe, they found that wherever they go, "people will be there for you".
One of the obvious questions that rise is, how do they pay for this independent lifestyle?
Simple. They cover their cost of living by giving presentations and selling a book (Spark Your Dream) they wrote during their adventures. And if they don't have enough means there are always people to help them out.
Here's another interesting video featuring the Zapp's. The intro is in Dutch but the interview itself is in English. It shows how relaxed they are, how they live in the moment and how wise their home-schooled, globally-conscious children are thanks to this non-conformist way of living.
Herman and Candelaria Zapp had a bold dream and the guts to pursue it. What do you think? Something for you too?
Read more or contact the Zapp family on their blog: ArgentinaAlaska.com.