Let's face it, it's dawning to you too that your wealth is not a sign of success right? You're not the only one. Being genuinly content with the life you are leading is what actually matters according to a growing group of people.
And more often it's not a fancy car and a huge house in lieu of little spare time and freedom of movement. Of course it's everybody's own preference, but for these people the corporate life didn't fit anymore. They decided to lead an existence on their own terms.
1. Photographer and rescued dog go on epic adventures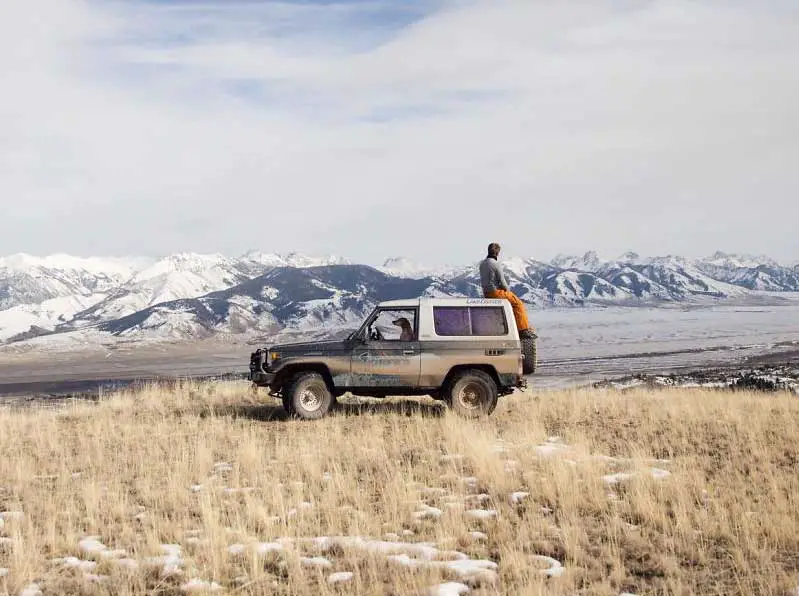 Few bonds are stronger than the bond between a man and his dog, especially when that dog is Maddie. Maddie, a rescue dog and accomplished coonhound, became famous after her owner Theron Humphrey started posting about his travels with her across the United States.
When the duo travels by motorcycle, Maddie, of course, has her own sidecar seat. Between traveling and photoshoots, Humphrey runs a blog cleverly titled "Maddie on Things" showcasing Maddie's incredible balancing skills that have rocketed her to furry fame.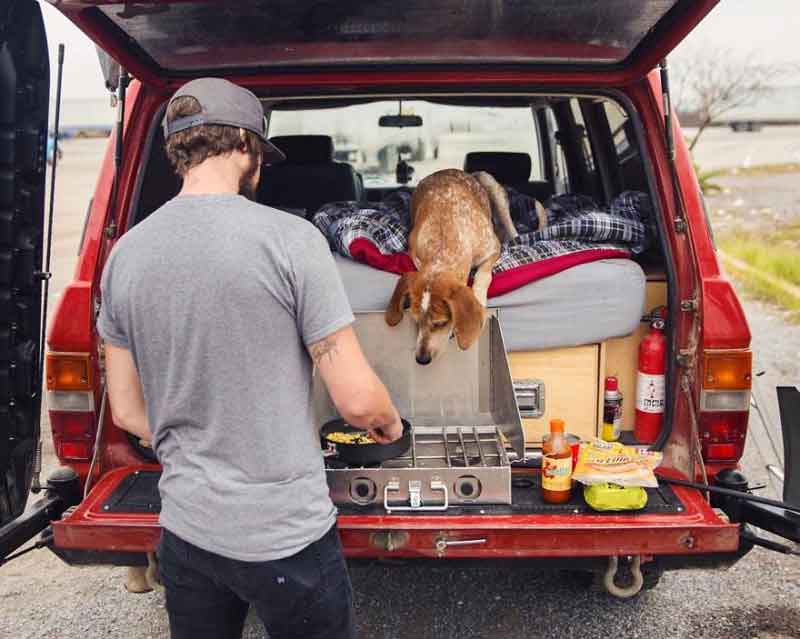 Humphrey also runs his own Instagram and Facebook account, as well as his own website where he sells photography prints and is a passionate supporter of animal adoption through rescue programs.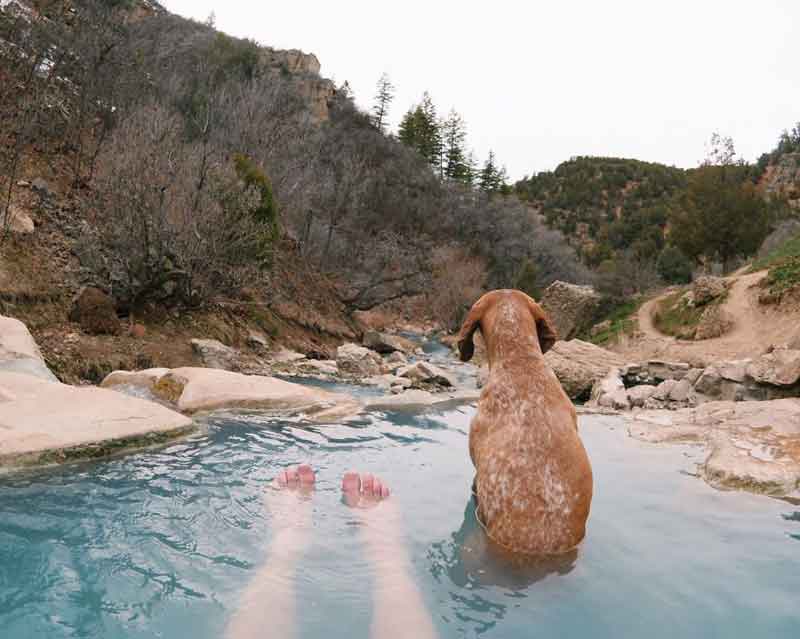 More pics here.
2. Train-hopping hobo and photographer Molly Steele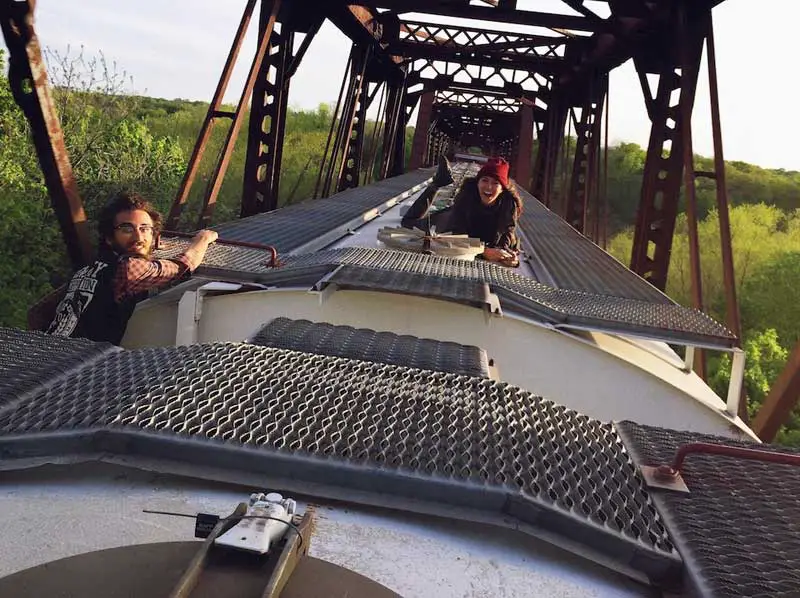 Molly Steele is the perfect picture of a free spirit, hair blowing in the wind as she smiles for the camera… all while on the top of a speeding train. Steele is a serial train-hopper, and she's never been happier.
A former botany major turned professional wanderer and vagabond, Steele has found not only freedom in her new lifestyle, but a career as well. , allowing her to make a living by selling prints of her adventures.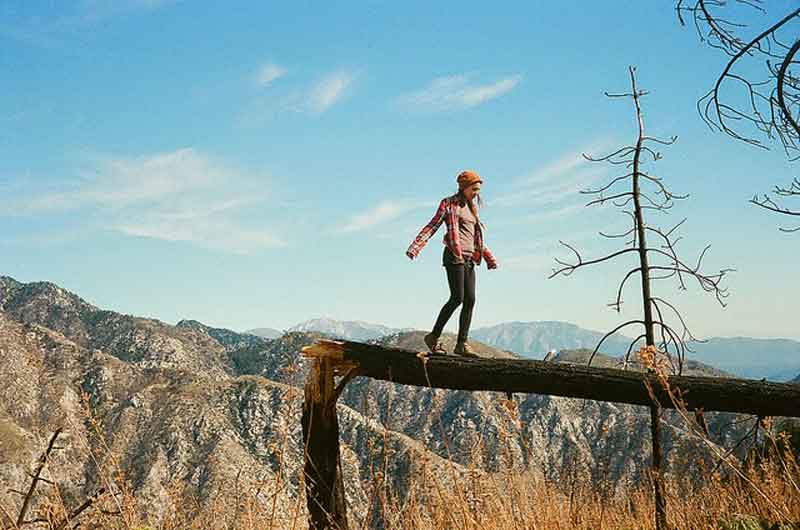 From casual shots of sunsets taken from atop a train, to thrilling and dangerous shots showing her clinging to the outside railings of a moving train car, Steele's collection of travel photographs is as enviable as her off-the-grid lifestyle.
Although she was arrested recently for train-hopping, Steele continues to show us this life in stunning pictures as she makes her way across the US. She currently resides in sunny Los Angeles and has a faithful following of over 50,000 fans on Instagram.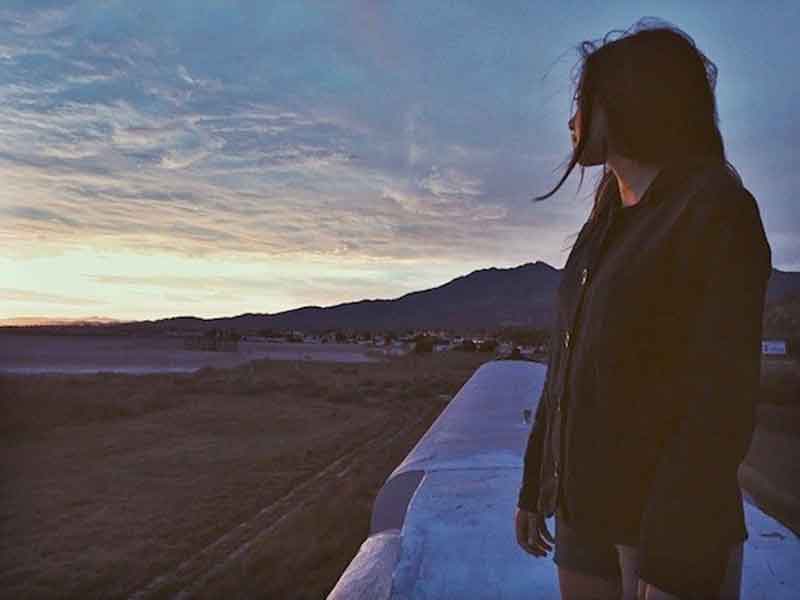 Read the whole story here.
3. Couple builds eco-friendly Hobbit house in just 4 months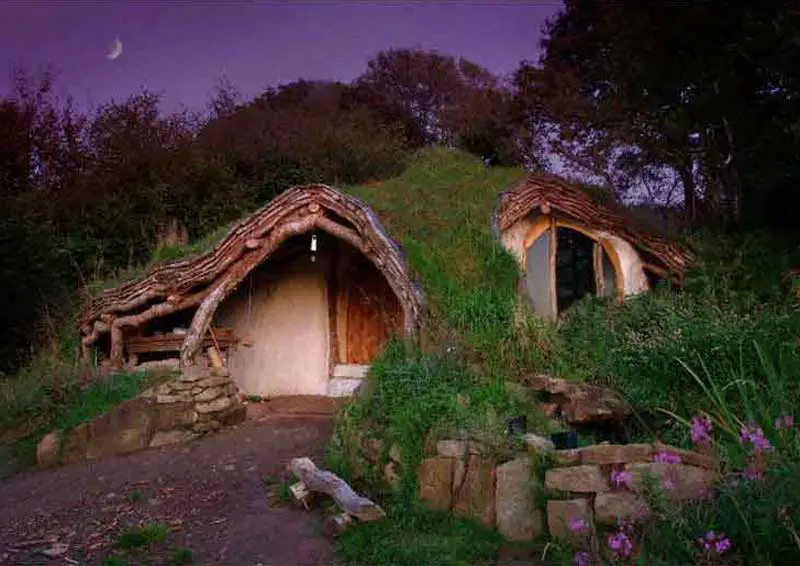 Simon and Jasmine Dale are the envy of Lord of the Rings fans from all over the world. The Dales were able to build their little slice of Middle Earth in the short span of four months using little more than a chainsaw, hammer and chisel.
The home, which was built specifically with low impact on the environment in mind, lets Simon and Jasmine, as well as their two children, have all the room they need, and each room is heated by a wood stove and solar panels that are installed in the roof.
All the Dales have to do to get in touch with nature is step out their back door. Though Simon and Jasmine have admitted there were times when things got a little stressful, they don't regret their decision to build their eco-friendly home. It has helped both them and their children live in harmony with nature, all while reducing their impact on the environment and enjoying the beauty of the serene woodlands of Wales.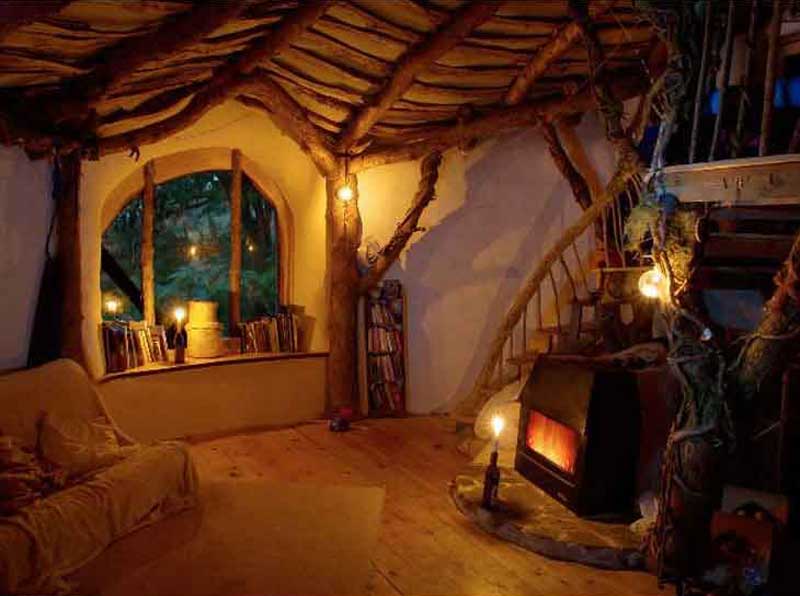 More fantastic photos here.
4. Corporate fat cat quits job to become a dog walker in the breathtaking Norwegian woods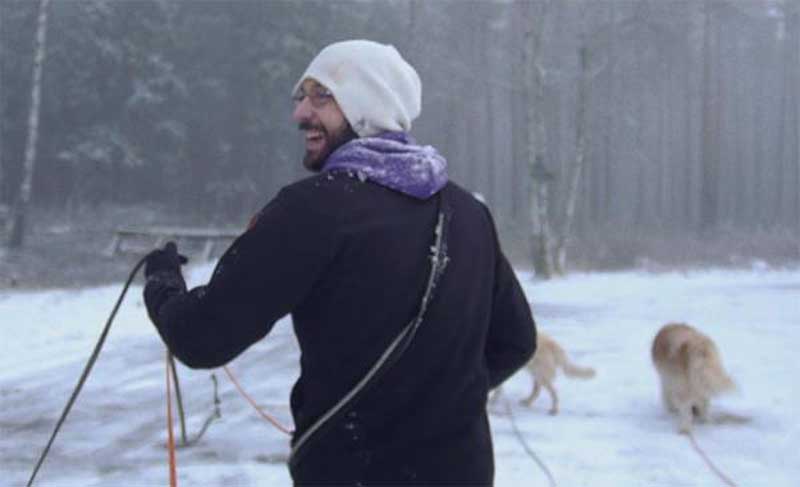 Trying to get to work in London can be one hellish commute, especially if you forgo the Tube and opt instead to commute by car. The journey is long, and once you get to your closed-off cubicle and sit down to answer the emails that have piled up, you already feel like going home. Matt Hein decided he'd finally had enough.
Hein, who worked in the finance department of a London company for five years, quit his corporate job to move to Oslo, Norway with his native Norwegian partner. Once there, he opened up a dog-walking business, cheekily named Who Let The Dogs Out? Hein no longer has to worry about long, tiresome weeks that end in equally tiresome weekends.
Dog-walking seems to have been his calling, and he thoroughly enjoys getting out in the beauty of nature and spending time with his favorite furry friends. At the shy age of 26, Hein's desire for something more than an office space has led him to the perfect getaway and a shining career that is rich and fulfilling. He won't be going back to the corporate grind anytime soon.
5. Sous-chef ditches glamourous Dubai lifestyle to go live off-grid in a desert eco-village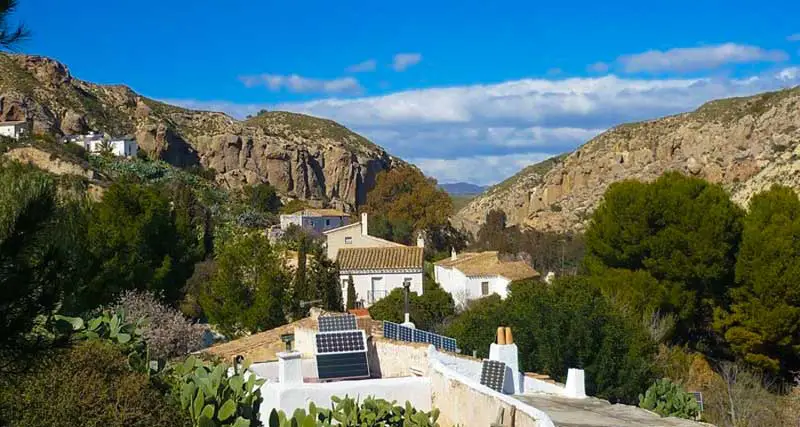 Have you ever dreamed of dumping your day job for something less stressful? Have you ever had the urge to just pack your things, jump in the car, and go wherever you wanted to? Well, this former sous-chef actually did it. Raised by a wealthy family and sent to a prestigious university, the now Sunseed dweller was flying high in the picture perfect corporate job.
After taking a year off to travel, he decided to escape the constrictive cubicle lifestyle he'd been raised to work in, and he quickly set off on a mind-opening journey. After touring Uruguay, the Galapagos and Cuba, taking on the odd job along the way, the 'what some like to call a hippie', settled in the Andalusian region of Spain in an eco-conscious community called Sunseed.
This small village of low-tech off-gridders uses solar energy panels to heat their homes, and they encourage each other to live responsibly to reduce their impact on the Earth. Town meetings in the community are somewhat of a Democratic process, and residents are encouraged to participate in these weekly meetings. The Andalusian off-gridder expresses no regrets in leaving his high-tech corporate job. He is living happier and healthier than ever before thanks to this inclusive, eco-friendly community.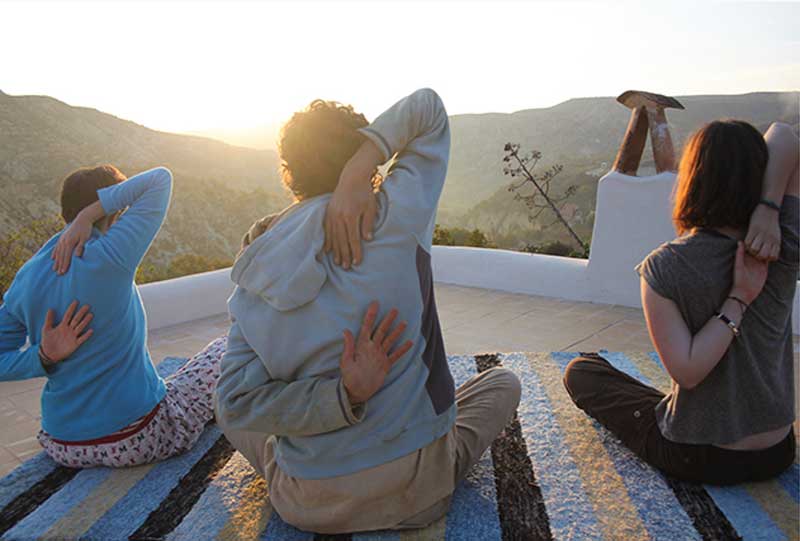 More pics.
Enjoyed this post?
You're going to love these 5 portraits of people who stepped out of the rat race, and these 3 stories of people living without money.
Which story did you like best?