I may get commissions for purchases made through links in this post.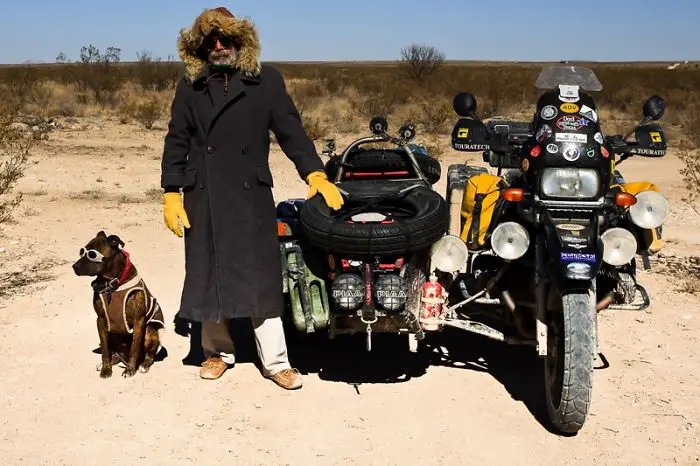 This is an incredibly touching story of a man and a dog bonding, raising themselves from the most grievous depth of their lifes.
After his 26 year old son Lance was taken from him by liver cancer, gourmet chef Ara Gureghian decided to leave it all behind and hit the road.
I tried to lead what so many call "the normal life" while a personal chef around the world for the rich and not so famous, but it did not work out.
Spirit, the cutest bikie you've ever seen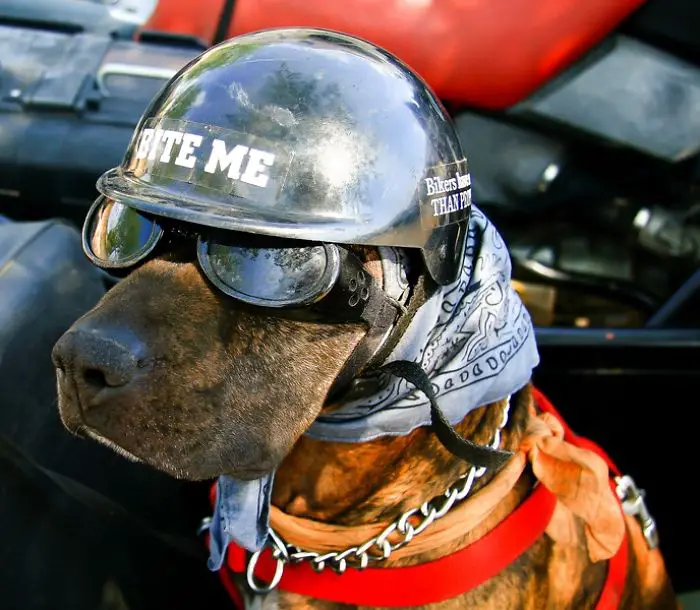 One year after his only son's death, feeling he had nothing more to lose, Ara went to the shelter and rescued the dog he named Spirit. Curled up in the corner the pitbull, two days away from euthanasia, raised his head, they made eye contact and a new life started.
Like Gureghian, 62, Spirit had endured pain and loss. The American Pit Bull Terrier had been abused with the high pressure water stream from a fire hydrant, and was beaten down severely before Gureghian adopted him. On Life With Dogs, Gureghian described Spirit as "skin and bones, almost soulless."
Buddies on tour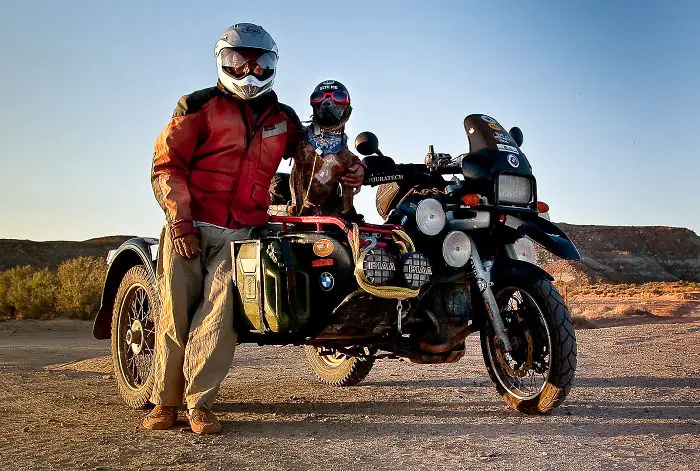 After a period of getting to know each other Ara decided it was time to hit the road on his bike with his dog in the sidecar. With the $1,000 of savings in his pocket he had left after paying for medical costs for his son and no clear "finish line" to this journey in view they left.
"He jumped in the sidecar, and I put his red goggles on, and that was it."  "And he's very important in the sidecar, OK? He knows it, especially if he's got his helmet on, he'll pose for the photos."
A pit stop near Moab, Utah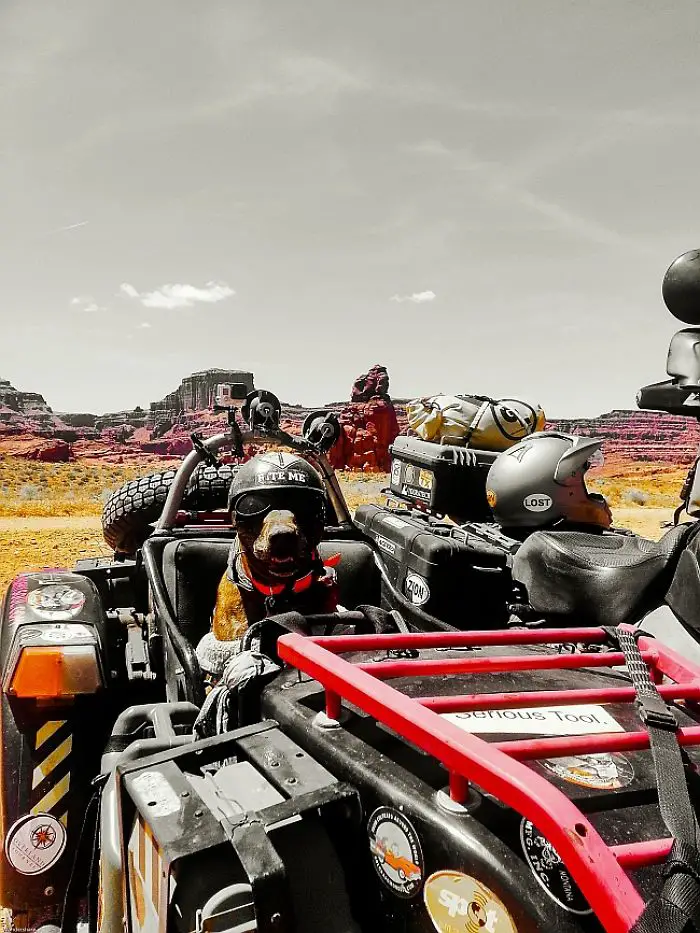 Gourmet chef Ara Gureghian felt he had hit rock bottom and had lost all hope. Ironically, the very dog he rescued from being put to sleep, rescued him from his despair. "Spirit is my therapy," and is all the company he needed. Gureghian told Life With Dogs:
"This guy knows me better than I know myself. We're together 24-7. I've learned a lot from him."
Navigator Spirit taking pacenotes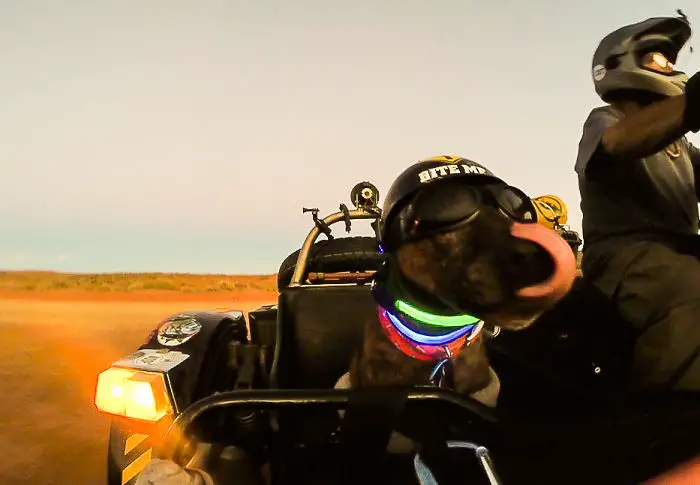 Boredom hasn't been an issue during the decade on the road in which they have ridden about 300,000 miles. Hiking, cooking, writing, taking photos, enjoying the company of his co-pilot (and vice versa), being underway, enjoying the sights resulted in a spiritual journey.
Travel, good companionship, leaving the conventional life behind turned out a catharsis for Gureghian. Obviously the grief of losing a child may never fade, the trip turned out to be a way to break free from the ordeal he had to endure.
"Trust me, it works, get out from your four walls and you will find out. The road is a great teacher and so are the ones we met on their shoulders".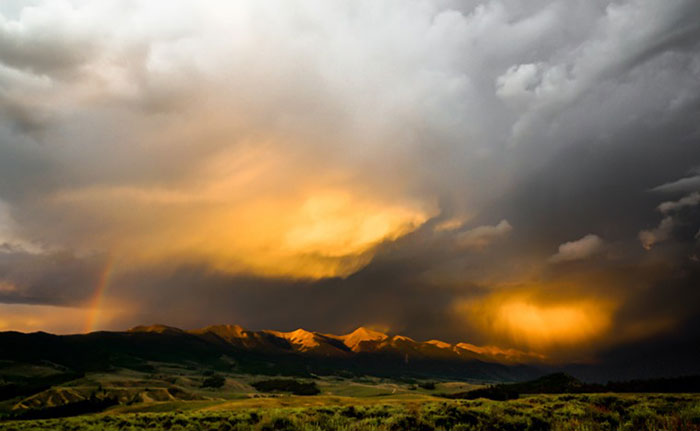 Winter time in Southern Texas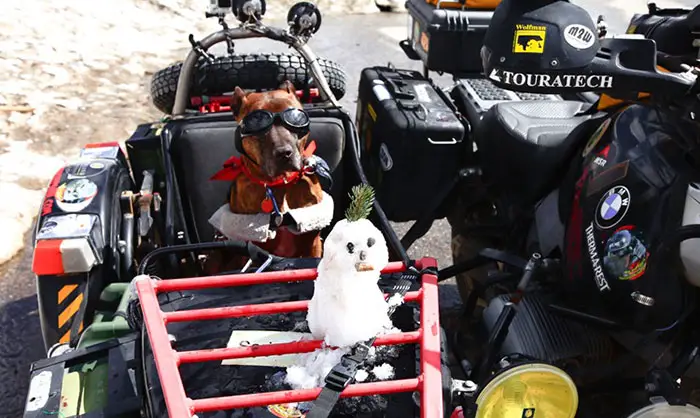 Another snowy winter day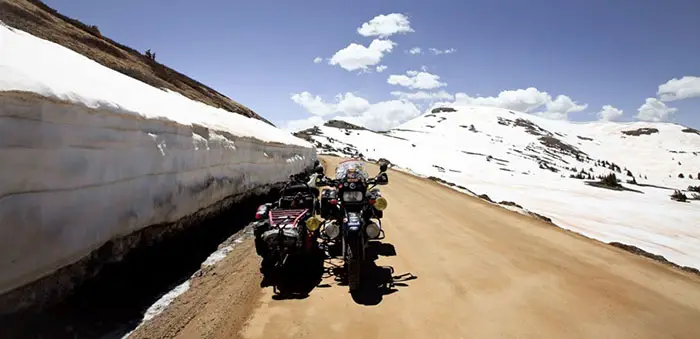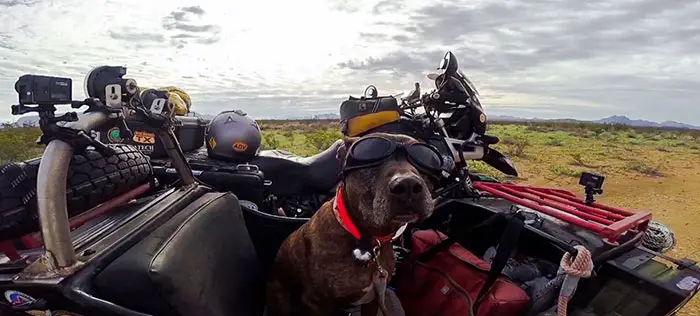 Terrific sights during the journeys that involves a motorcycle, a sidecar and a pit bull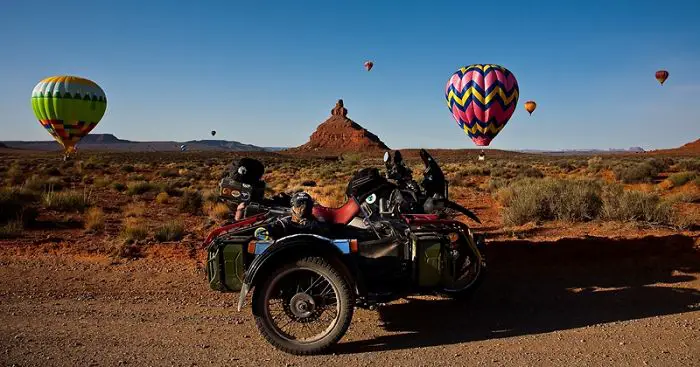 The Shaffer Trail, Utah, One of Ara and Spirit's favorite roads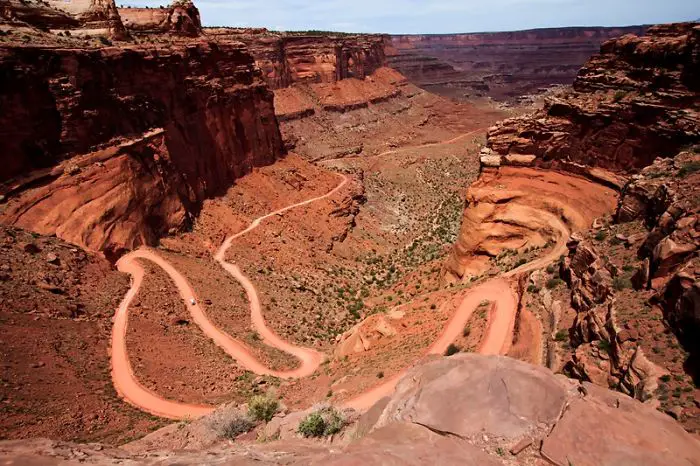 Stormy weather, both metaphorically as well as literally, made them find a new path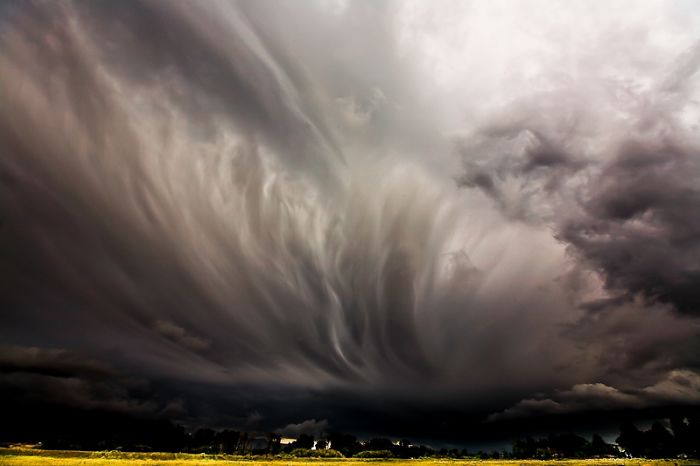 After a storm comes a calm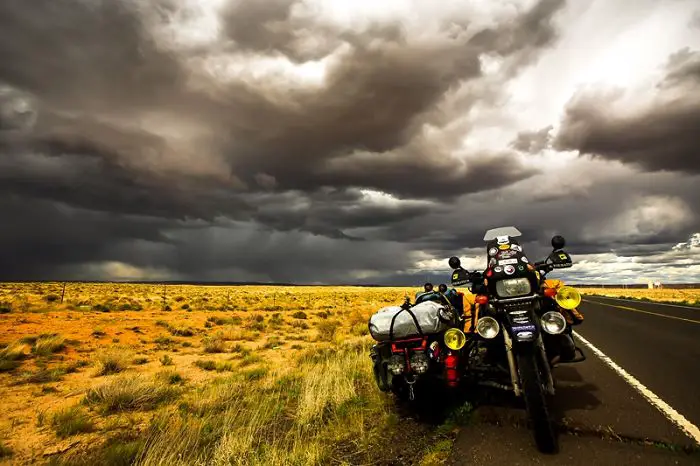 "Without sounding like a cliché, every day is memorable. We live in the moment. Something I have learned from Spirit. Yet, incredible landscapes are a bit more memorable especially in Southern Utah or Northern Montana as in the Glacier. Meeting others like us on the road is also always memorable". Source: Metro.co.uk.
It's like they say, all great art is born from suffering. When you feel like the bottom has fallen out of your life you may actually be able to do great things. For Gureghian it also led to a photo book, showcasing ten years of travel photography, maps, and quotes.
More mesmerizing photos on Gureghian's website, The Oasis Of My Soul and in the books: Freedom on Both Ends of the Leash: A Dog, His Man, Their Journey, and Hues Of My Vision.