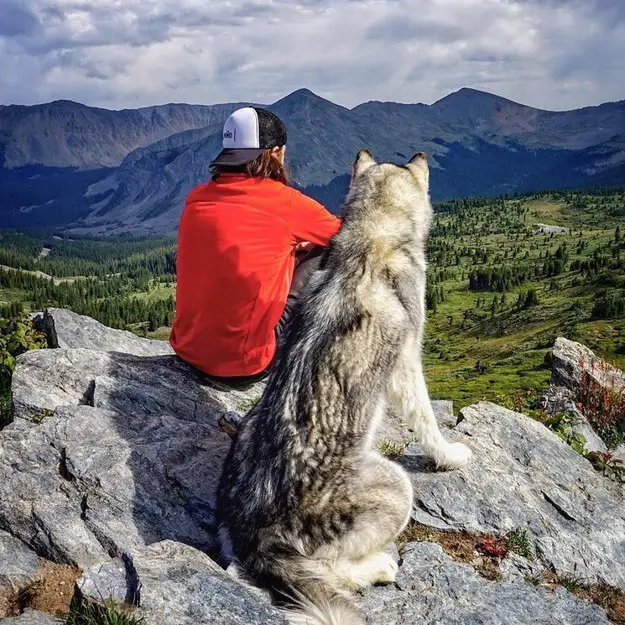 Looking into the piercing eyes of this giant wolfdog, you'd never guess the lovable soul he has upon first glance. Loki the wolfdog seems to be completely unaware of his primal origins due to his Arctic Wolf roots.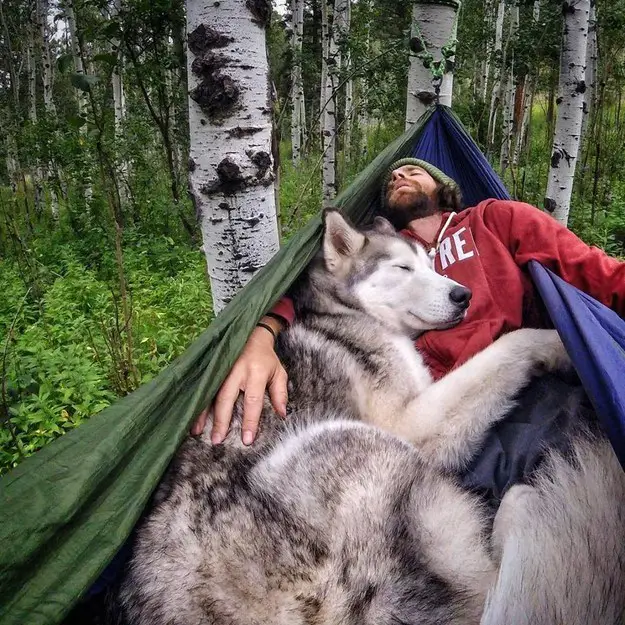 It's hard not to be jealous of Loki and his carefree lifestyle. When he's not racing alongside his snowboarding owner, the pup can be found quietly snuggled into a hammock or sleeping bag…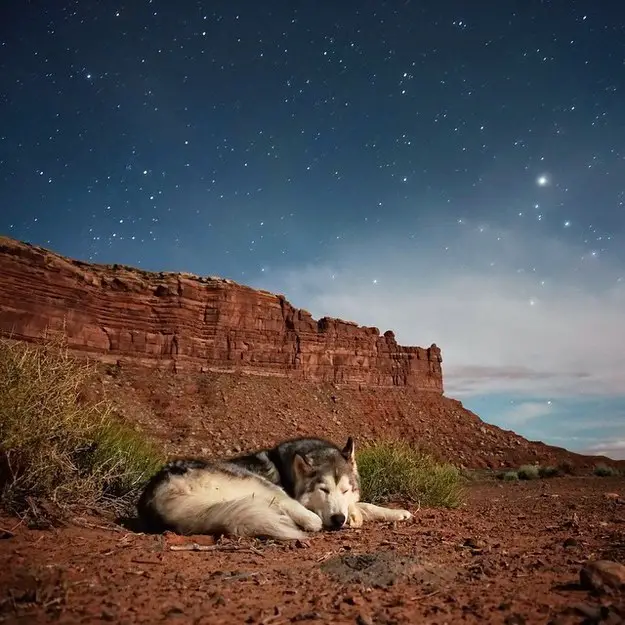 … or perched majestically on a cliffside enjoying the night stars.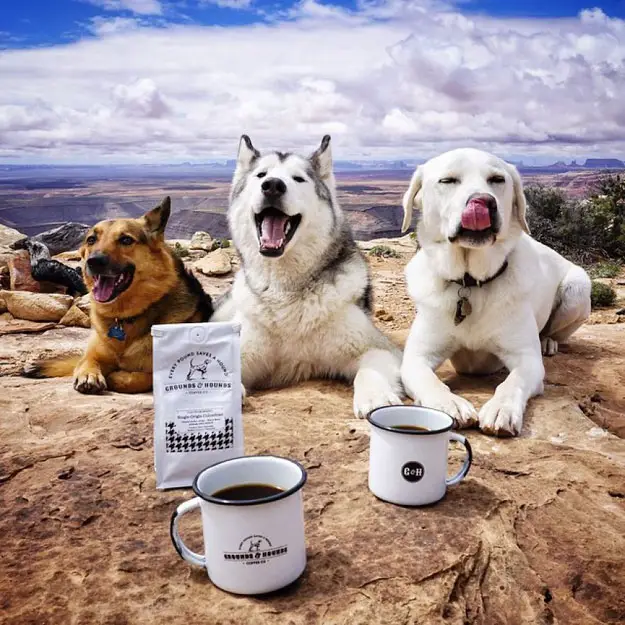 Lund, an outdoorsey type who makes exploring nature his profession, has taken Loki on adventures snowboarding, hiking and sight-seeing, all of which the hound has enjoyed immensely.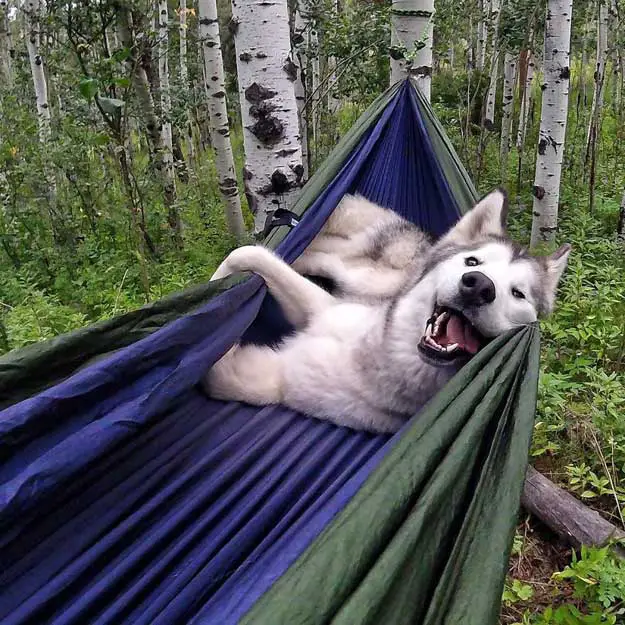 Loki is a low-content wolfdog, meaning he is predominantly dog rather than wolf. This husky/malamute/Arctic Wolf mix loves traveling through the vast snowy landscapes of Colorado as a faithful companion to his owner Kelly Lund.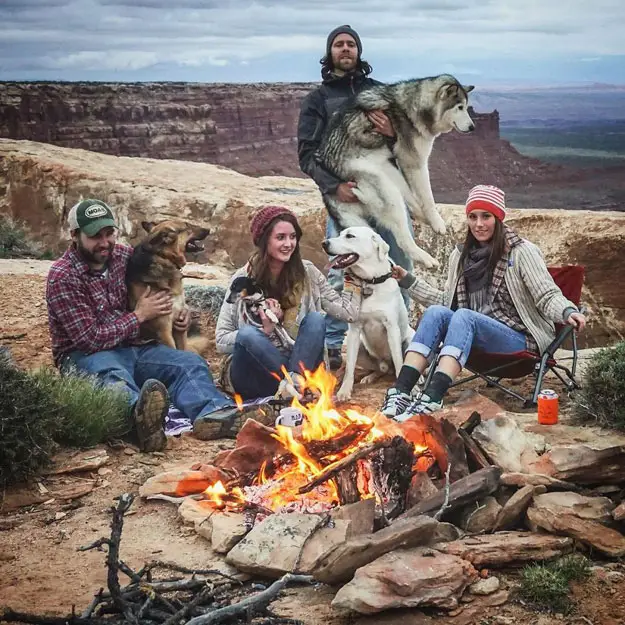 After starting an Instagram account detailing their adventures, Loki and his owner have found a healthy spotlight cast on them that allows Lund to advocate for wolfdog adoption.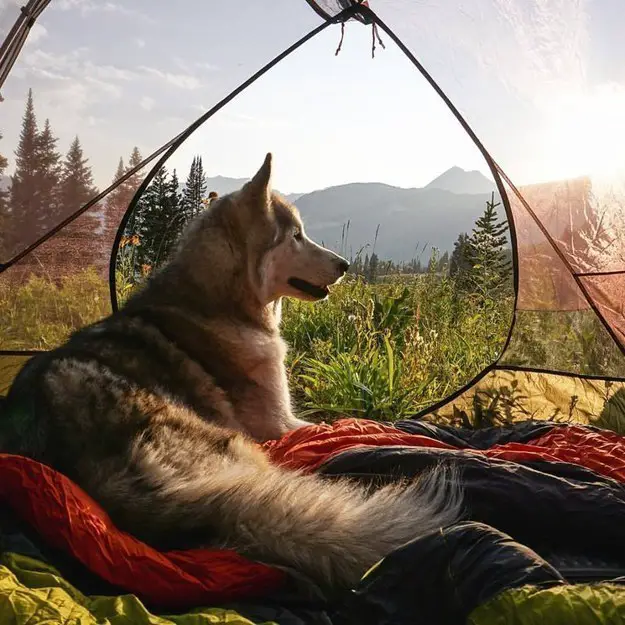 Many wolfdogs who are adopted are then given up due to a misunderstanding of what owning them entails. Most people discover that the level of care and socialization needed is much more than they were expecting.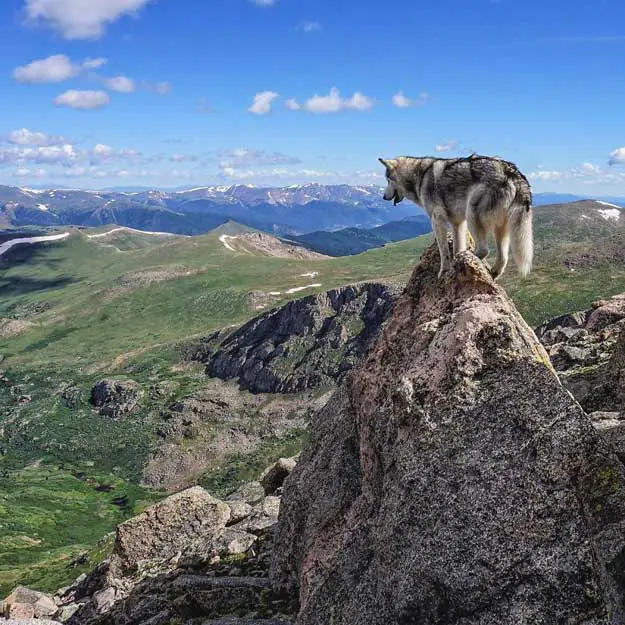 Lund even lets his hound "off the leash" so to speak, allowing him to roam the surrounding woods on his own before tracking him down using a GPS collar. Loki never strays too far, though. The bond between human and dog makes these two inseparable most of the time.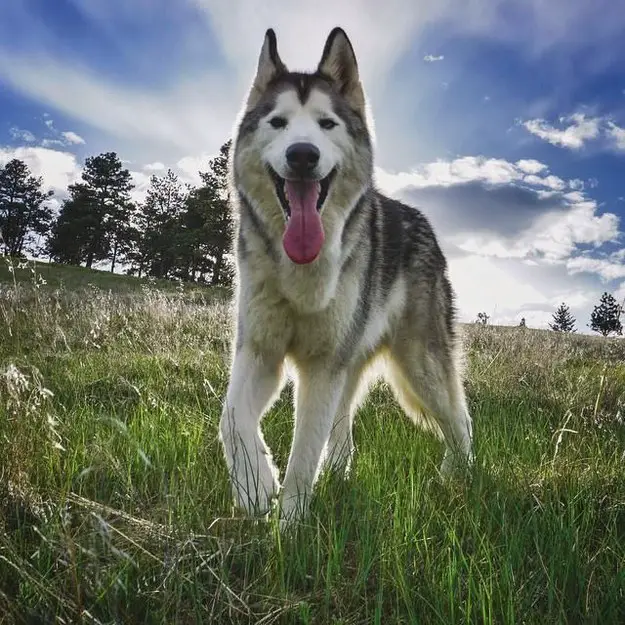 Lund stresses the importance of exercise and activities when owning a wolfdog, saying that this helps keep them healthy and happy.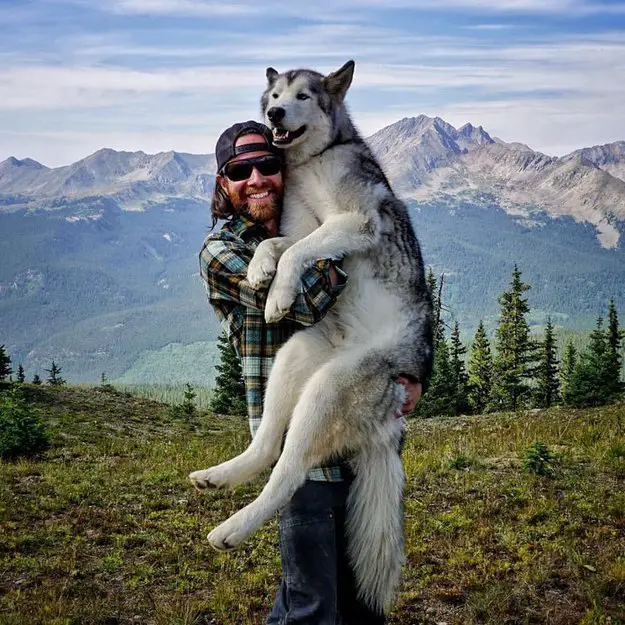 Lund admits that Loki is a handful, but he wouldn't trade his faithful companion for the world. This huggable, lovable pup has been adventuring with him since Loki was four months old.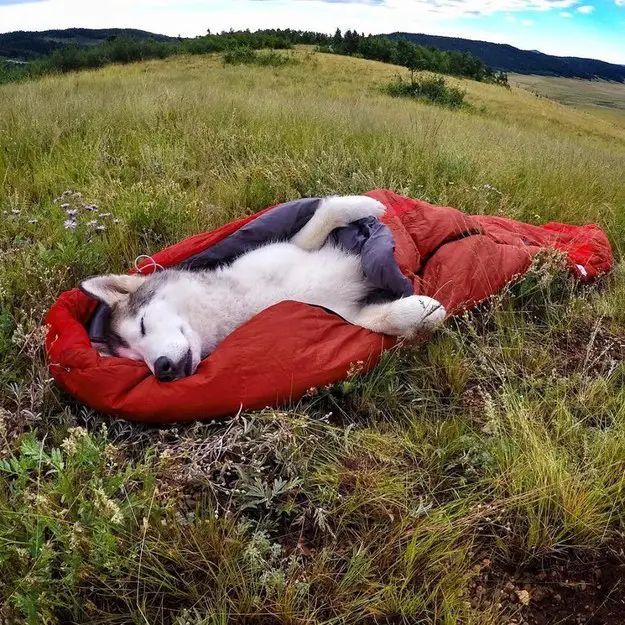 He was an adventurer from the start. Rather than being confined to a backyard or moping about the house, Loki has been able to see the great outdoors the way dogs should: free and unrestrained.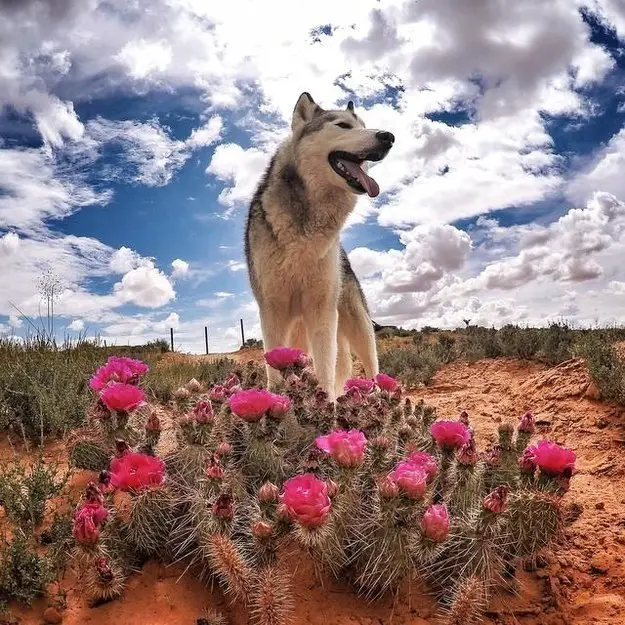 Loki now has over 227,000 followers on both Instagram and Facebook, and Lund hopes to create more awareness on how to care for wolfdogs and finding them a good home.

More info: Instagram | Facebook | LokiTheWolfdog.com.