I may get commissions for purchases made through links in this post.
Shipping container homes can be minimal, sober dwellings offering just about enough space to live. Others can compete with mansions, both in terms of spaciousness as in style and atmosphere.
Some are completely off-grid, self sustaining units while others are just beautiful architectural wonders. Here are 19 of the most stunning homes made from shipping containers.
1. Shipping Container Guest House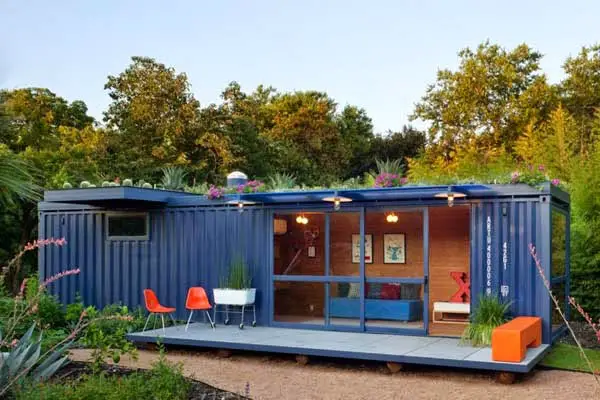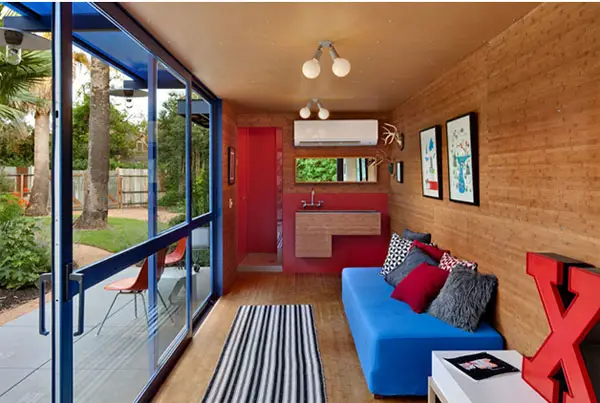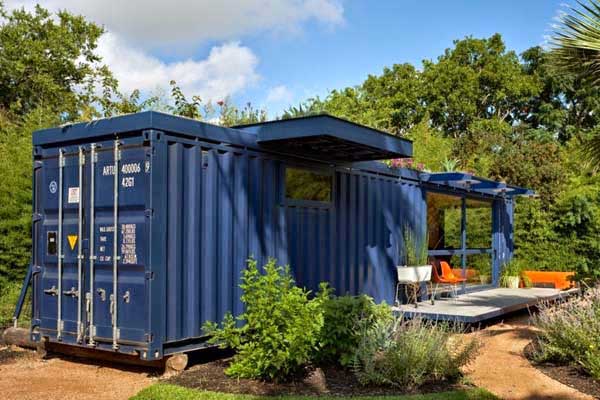 A repurposed shipping container makes a great guest house. Size-wise it's already spot on and with some big windows, a wooden interior and a rooftop garden like in this guest house, what more do you want?
Designed Poteet Architects, this recycled shipping container guest house measures 360 square feet, featuring a living room and study area, a bathroom and patio. [More photos here.]
2. Luxurious Beach Box Beach House in the Hamptons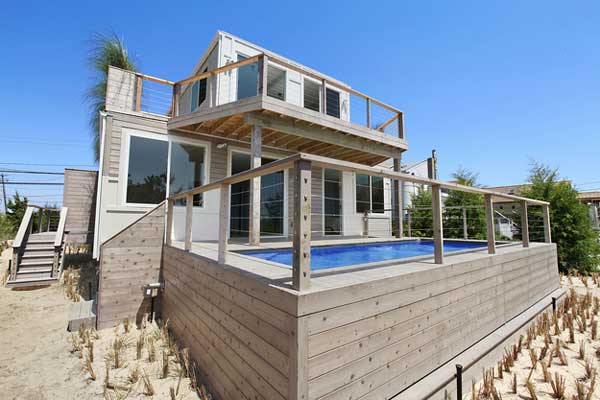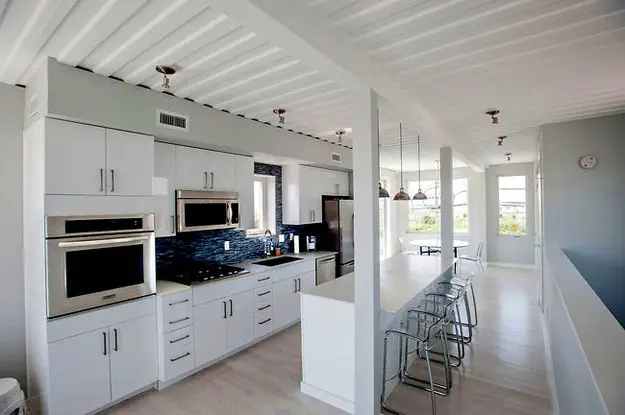 If you were looking for an affordable alternative to a traditional home, the Beach Box isn't for you. Nestled in the Hamptons Napeague dunes, one of the wealthiest areas of New York, this delightful shipping container home is currently on sale for a colossal $1,395,000.
The 2,000 square foot Beach Box is an desirable eco-lux home located 600 feet from the ocean with a swimming pool and an outdoor shower. Constructed mainly with renewable materials. Its Eco Top counter by Kliptech for example is made from 100% post consumer recycled fiber and bamboo fiber.
3. Spacious container home in the woods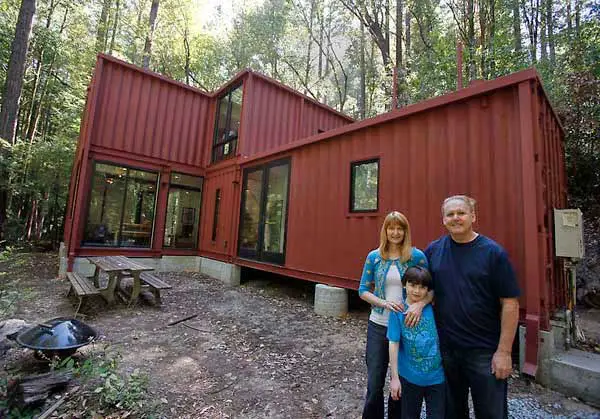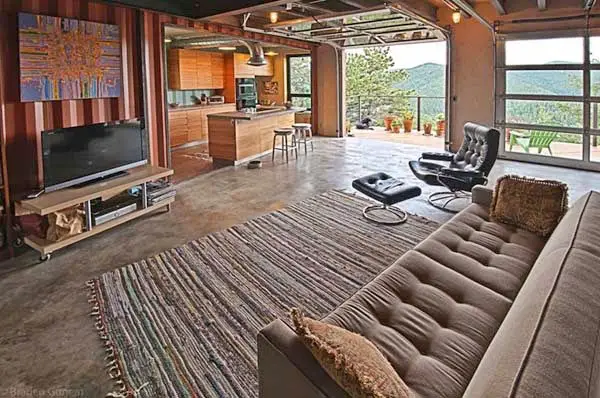 4. Containers Of Hope Residence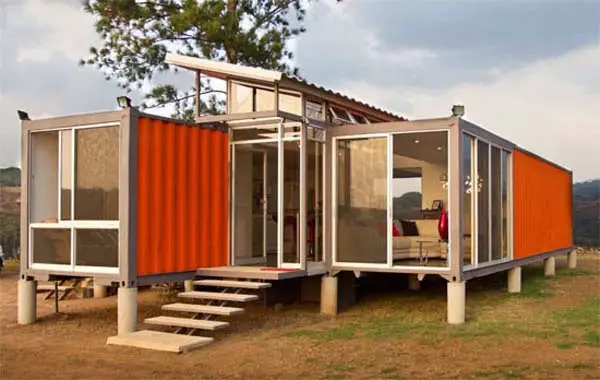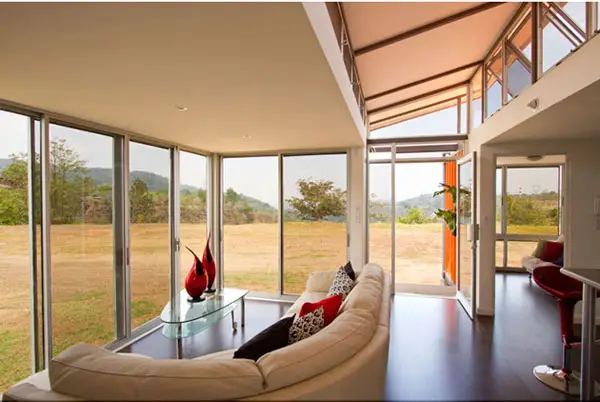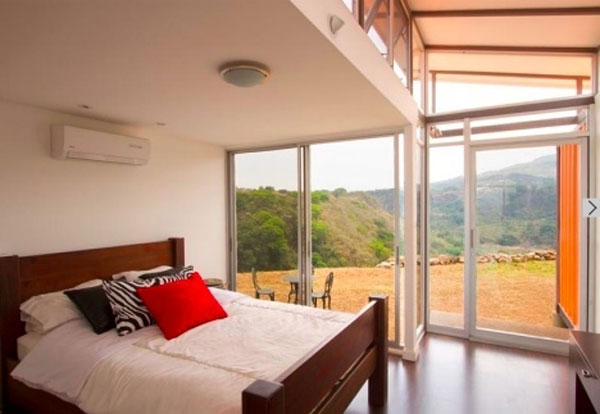 This 1,000 square feet house is located in San Jose Costa Rica. Its creator, Benjamin Garcia Saxe used two 40-foot long shipping containers to create the idyllic home. Containers of Hope features a glazed side wall and a slanted roof on top to let hot air out and sunlight in.
5. Colorado Shipping Container Home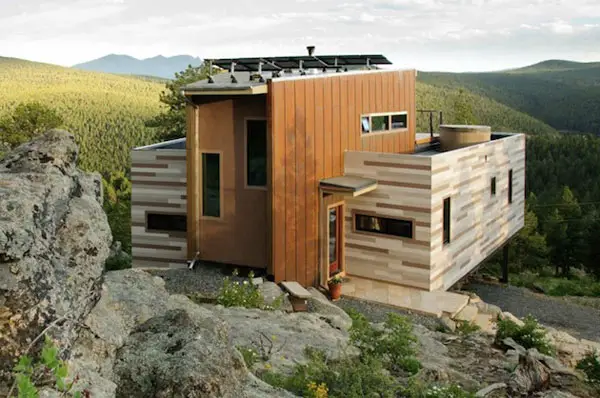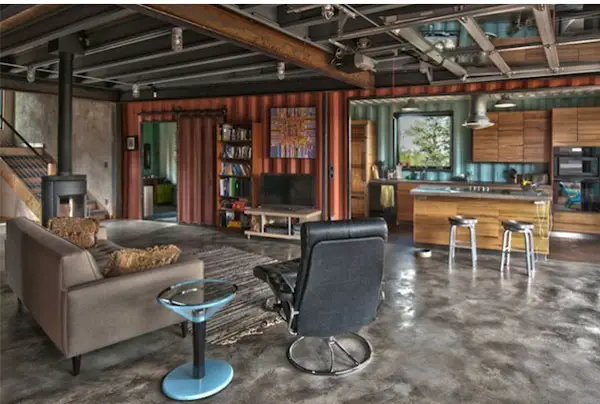 A great example of how shipping containers can be used as extensions to an existing home. The residence is situated on a ledge in Nederland, Colorado. Designed by Studio H:T, this great place has passive cooling, roof mounted solar panels and other great features. [Details]
6. Savannah Woods Shipping Container Dwelling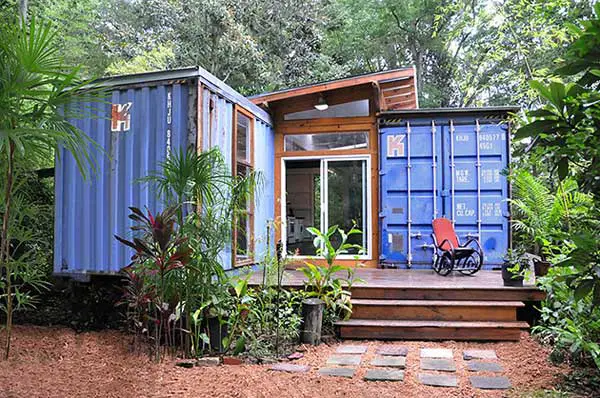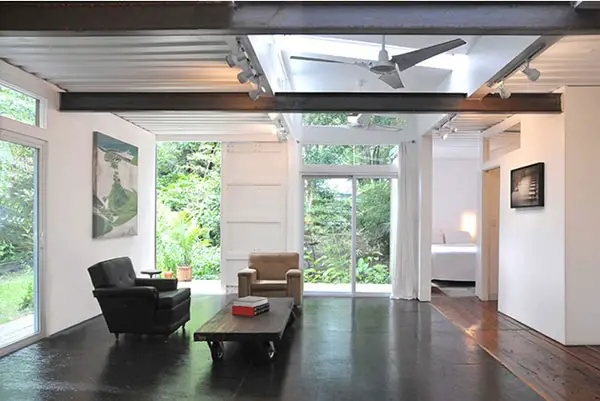 The contrasts between the exterior and interior of this shipping container home in The Forest City, Savannah Georgia make this structure very interesting. From the outside seemingly two simple storage containers merged to a home, from the inside a spacious modern home with style. Price Street Projects for this tiny home [link].  white walls, dark floors and skylights provide a nice modern touch throughout the dwelling.
7. Kalkin House Vermont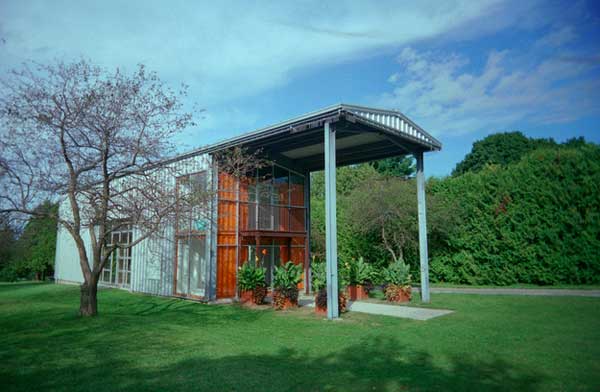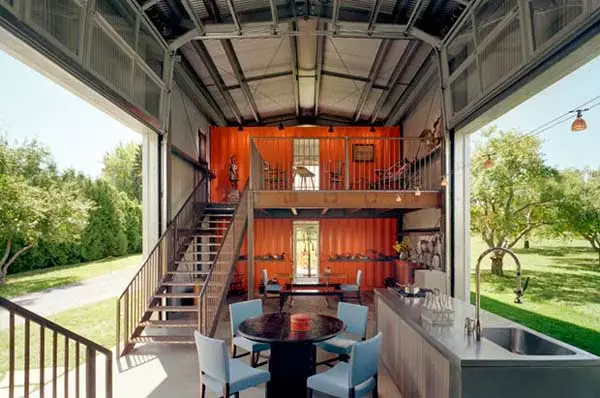 Three shipping containers were used to create rooms and different areas of this house. The containers function as bedrooms (2) with ensuite washrooms and a study. The rest of the large steel construction is used as a large living space. The facade wall of the building is made of glass.
8. Mojave Desert Shipping Container Home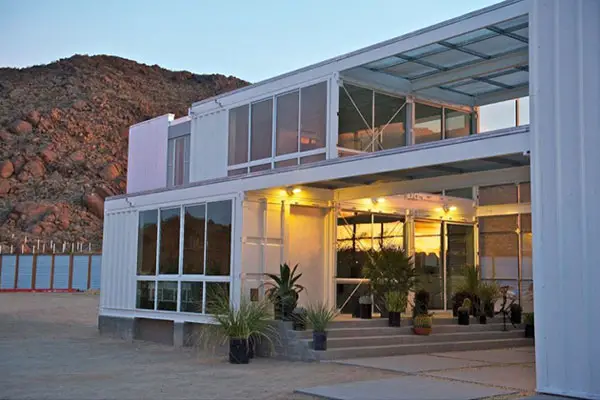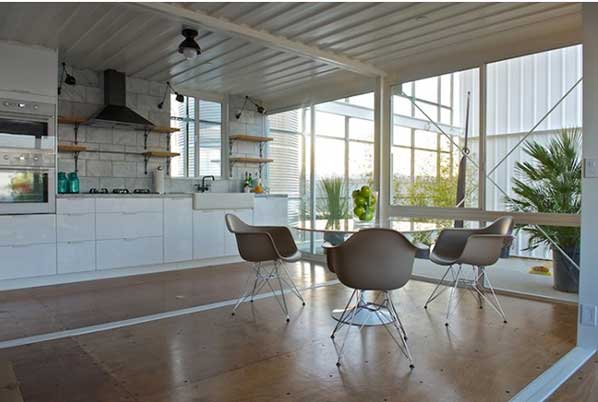 Comprised of six shipping containers along with pre-engineered steel components this residence measures 2,300 square foot. The Tim Palen Studio at Shadow Mountain, as it is called, features one bedroom and 1,5 bathroom. Built by Ectotech Design, this is the first residential shipping container structure in the Mojave Desert. [Learn more..]
9. Techno style shipping container home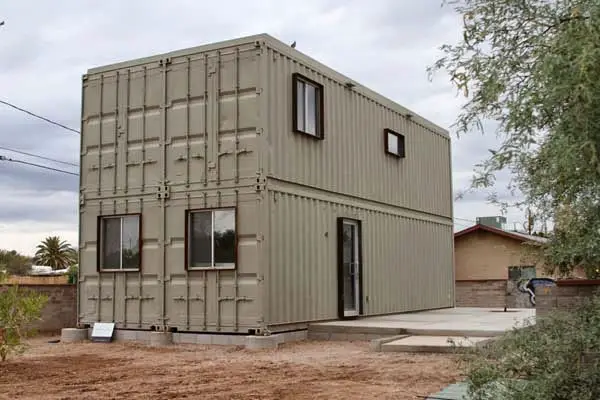 10. Beautiful woodwork shipping container home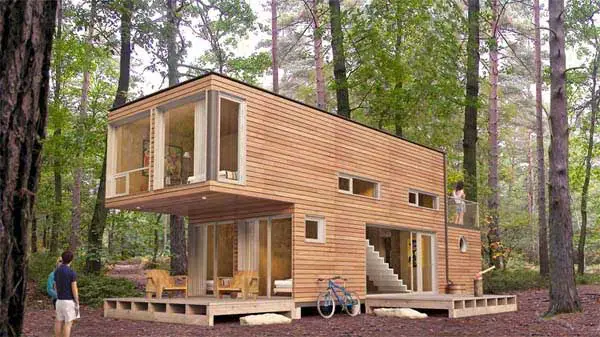 11. Port-A-Bach Shipping Container Home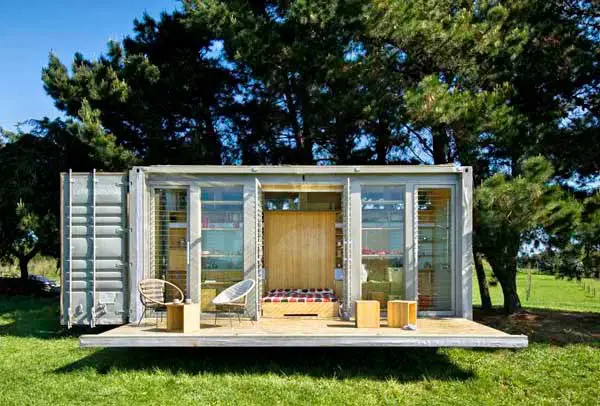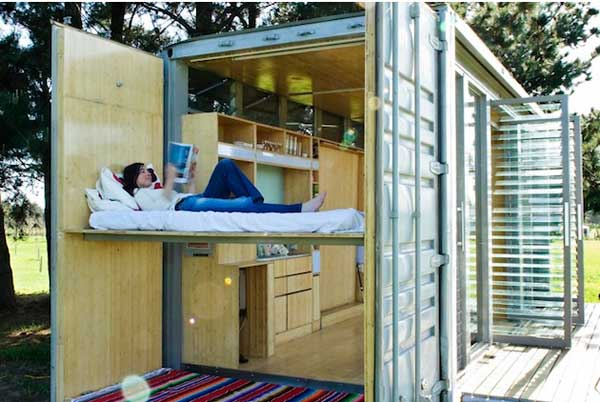 Portable and affordable, the the Port-A-Bach, built back in 2007 by Atelierworkshop, features a double bed alongside 2 fold out bunk beds. It provides sleeping quarters for up to 4 people. When the portable home is unfolded a nice deck emerges to enjoy the outdoors. [Specifics]
12. Cove Park Container House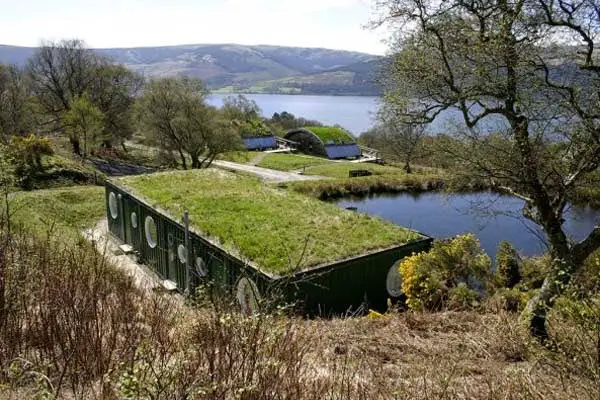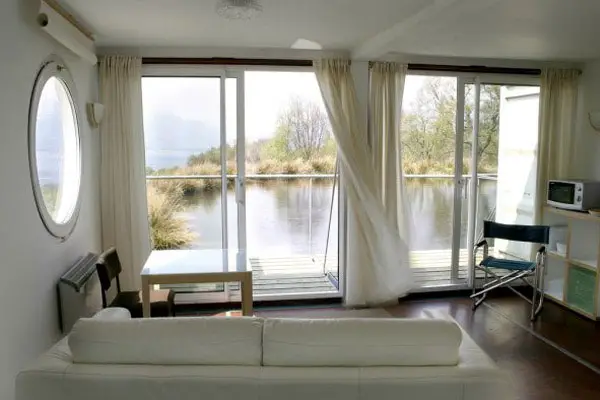 Situated in the Cover Park center for arts in Scotland this container house has a grass covered rooftop for insulation and offers magnificent views through its transparent front wall.
13. Six-Unit Shipping Container Home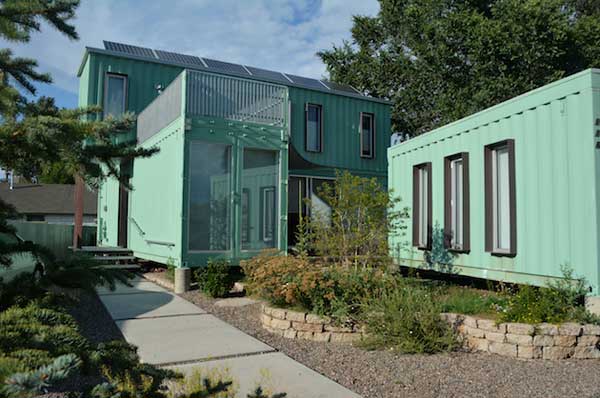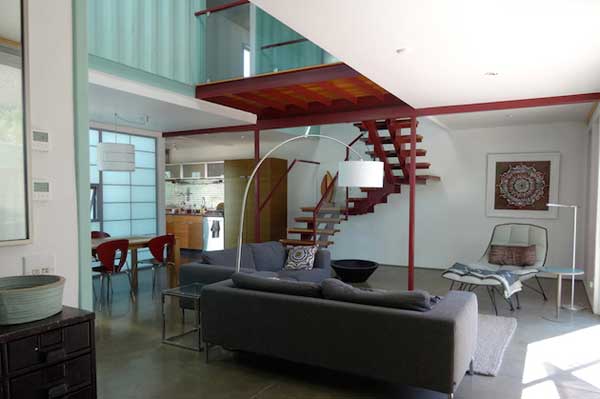 Based in Flagstaff, Arizona, this house is comprised out of 6 shipping containers. The dwelling features concrete floors, industrial finishes, large glass windows, a rooftop terrace, and red brick colored stairs to really tie the space together.
14. Stacked Shipping Container Home in Spain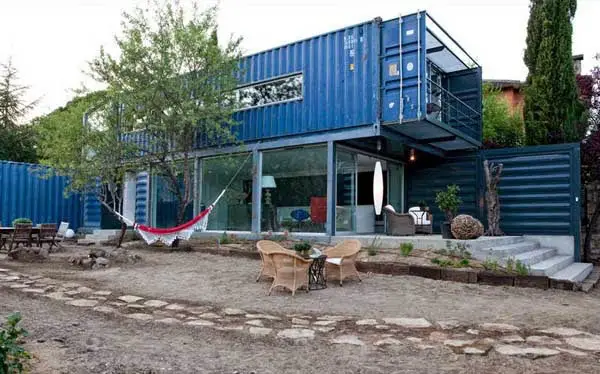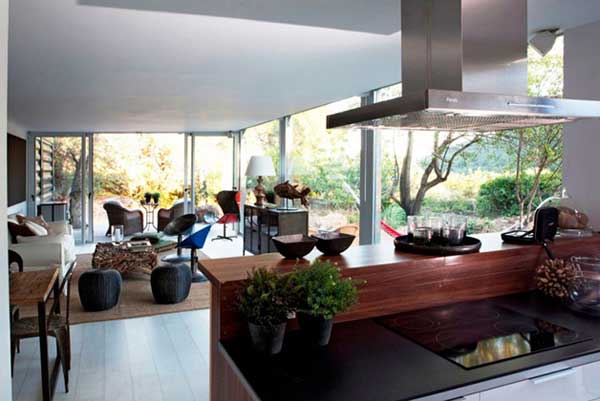 Based in El Tiemblo, Spain, constructed of 4 different 40-foot shipping containers creating 2,000 square feet of living space. Designed by James & Mau Arquitectura, built by Infinski.
15. Zigloo Domestique Shipping Container Home in Canada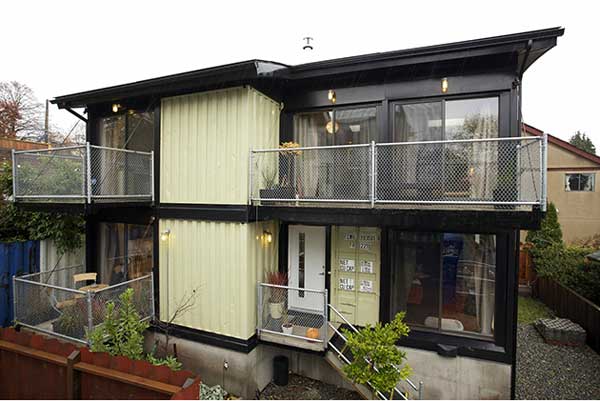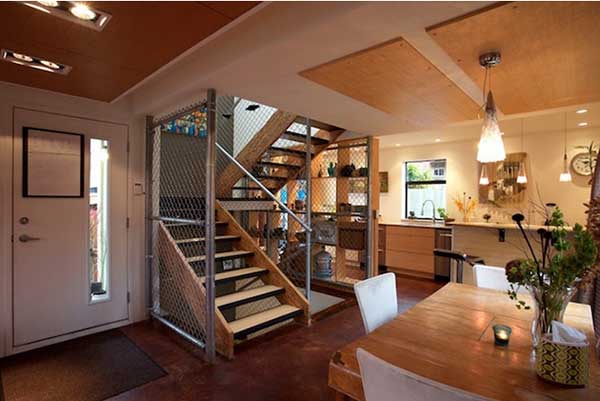 One of the very first shipping container homes in Canada, this structure consists of eight 20-foot shipping containers. The home spans 1,920 square feet. [more pics here]
16.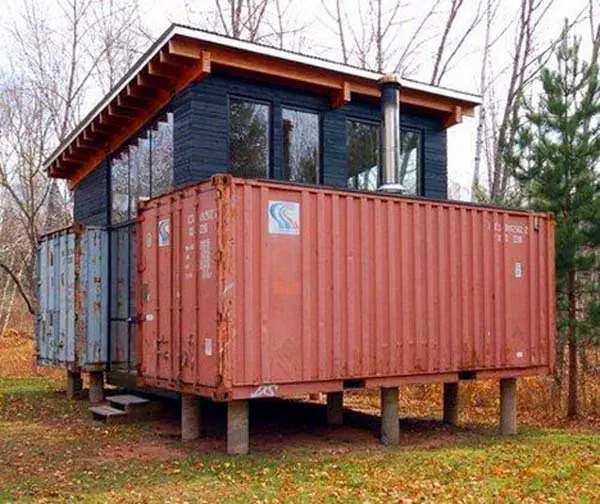 17. Rooftop terrace container dwellings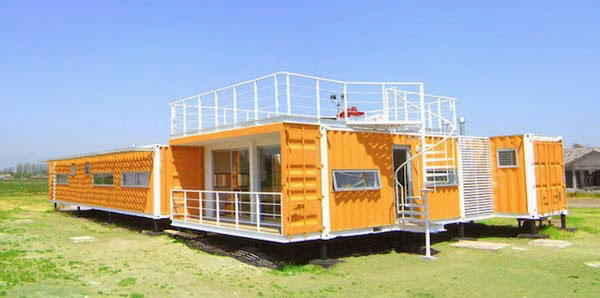 18. Shipping container art studio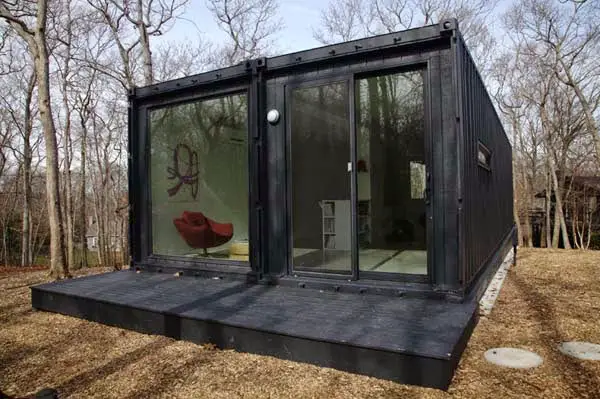 Designed and created by Maziar Behrooz Architecture.
19. Maison Container Life Residence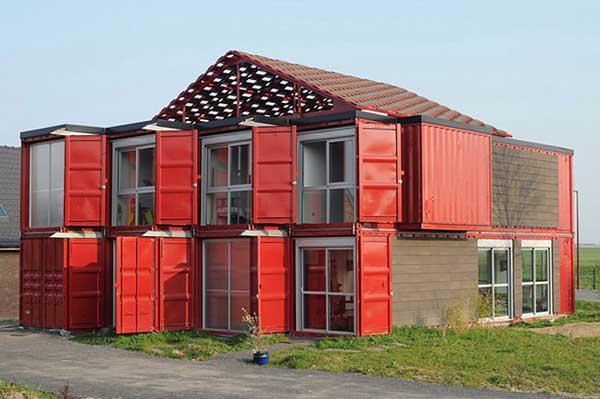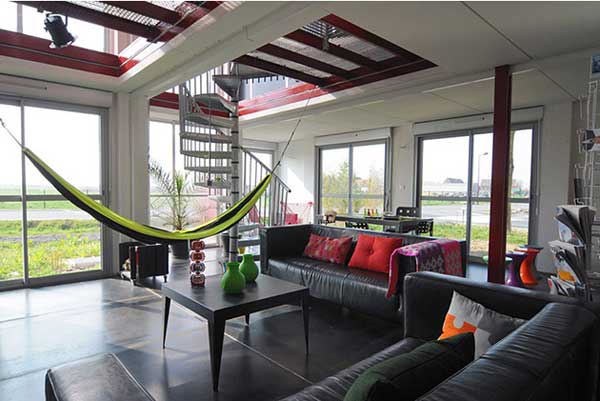 The Maison Container Life project consists of 8 different containers, spanning 2,238 square feet. The structure took only three days to build, with the help of some cranes. [More here]
Pretty neat homes huh?
Make sure to check out these jaw-dropping tiny homes on wheels too.
Or these 16 different types of tiny mobile abodes.
Ready to call a shipping company and order yourself a few containers?
This way of building a home seems like affordable and practical, especially since you can read on many sites that $2,000 will buy you a discarded shipping container.
There are some things to keep in mind though..
Reddit user jlbraun "used to think that shipping container housing was cool until he did some research".
He found that the marine coatings of many of these shipping containers contain high levels of chromates or lead.
Commonly made in China and other parts of Asia where they aren't that concerned about lead and heavy metals.
On top of that they are hard to isolate and cool.
What do you think? Eager to live in one of these?
I myself am more of a full-time RV living person.